Posted by Jan Kocbach, 14 Jun 2009@20:00

A lot happened in the forest among the top teams – now you can replay GPS Tracking from all legs in both Jukola and Venla relays on the GPSseuranta website, and understand more about how the two relays developed.
Already early on the first leg KOK had some trouble (see above), but Jon Duncan run fast – and was soon in the lead group again. Later on the leg, a group of runners had trouble finding the 9th control (where was the compass?). Both screenshots are from the GPSseuranta webservice.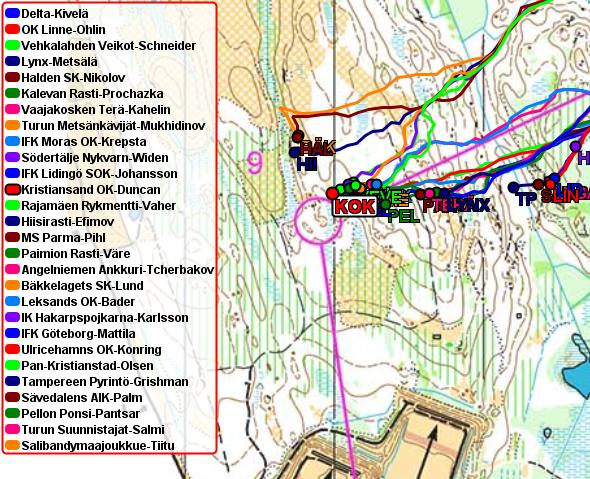 Possibly related posts