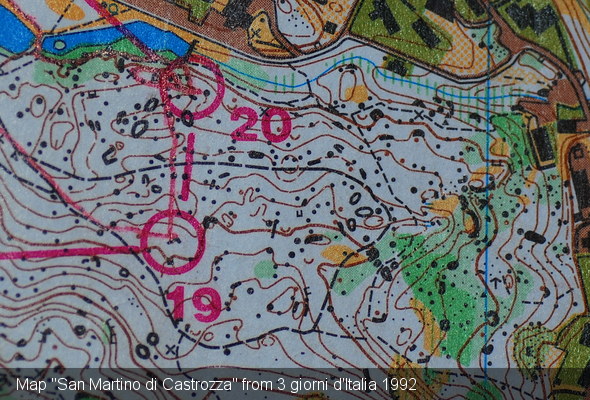 With technically demanding rocky terrain, and only 60 of 170 men to the A-final in todays JWOC Middle Qualification, the race is going to be an exciting one even if it is 'only' a qualification race. The small nations are particularly interested in the Middle Qualification, as a A-final qualification is the big goal for many. In the womens class it is a little bit easier – but still less than half of the starters get to the A-final.
With tricky orienteering and some controls hidden behind big rocks, several of the favourites and outsiders may have problems even reaching the A-final. At such qualification races, attention is put on position number 20 – and not on the winner of each heat.
Keep the speed down
Above you see one leg from the 3-Day event 3 giornio d'Italia in San Martino di Castrozza in 1992 with my route drawn – the same area should be used for the JWOC Middle. In these stony areas towards the end of a course you really have to concentrate on keeping the speed down to a level where you can be in control – if not, a minute or two (and the A-final) may be lost. You may also take a look at this stony training map – again really demanding in parts.
Follow the action in the LiveBlog at the bottom of this page.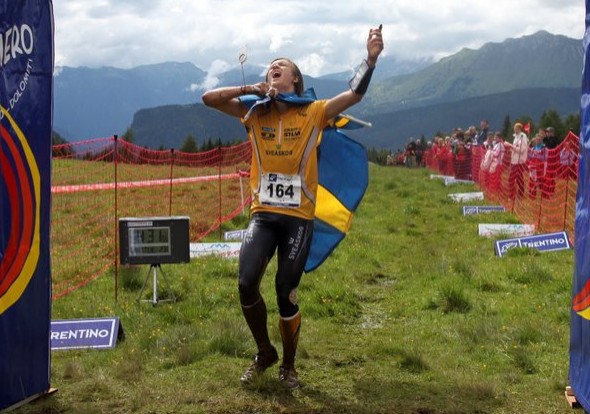 Picture from Tutzon@Picasa
Facts at a glance
First start is 09:00 CET Thursday July 8th
Last start is at 10:54 CET – everything will be over around 11:30 CET
Three heats for both men and women
– Courses are 4.4-4.5 km for men, 3.3-3.5 km for women
Expected winning time 20 minutes for all heats
– Competitors ranked number 20 and better in each heat will qualify for the A Final. Competitors ranked number 21 to 40 will qualify for the B Final. All remaining competitors, including those who start the qualification race but are not ranked, will run the C Final.
Terrain: Nice and challenging middle distance terrain. Mainly coniferous woods with visibility from good to poor. Plenty of rock and contour details. Mixed runnability from good to slow (due to undergrowth and rocky terrain).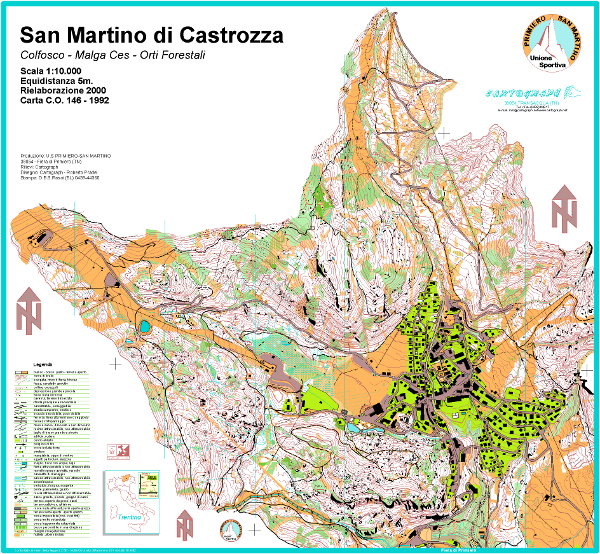 Links
LiveBlog
Below you find the LiveBlog which will be updated during the event.