Two times wrong routechoice for Yannick Michiels – still clear heat winner. Big mistake for Lena Eliasson. Unstable race by Nadiya Volynska and Hanny Allston – both with high speed. Below is a quick look at some of the legs from the sprint qualified at the World Championships 2015 in Scotland where favourite runners lost significant time.
Even though the course may look quite easy on the map, many runners lost time by taking non-optimal route choices. The below examples are for the top runners – going further down on the list this happens more and more. This is a very quick analysis – thus only a few small comments are added to some of the illustrations. Note that the times seen for each leg/athlete is actual time from the split times, and not GPS-time.
At the bottom of this article splitbrowser-type illustrations are shown for each athlete.
Illustrations of selected legs
Note how Scott Fraser starts extremely fast – wining the first leg with 3 seconds.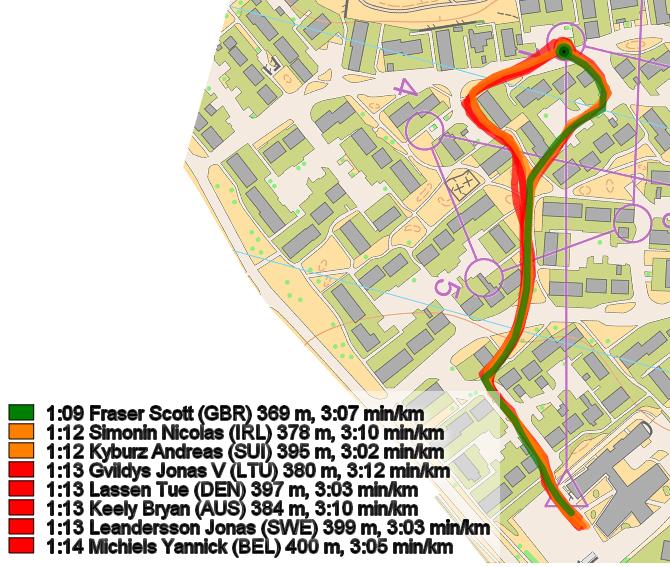 Note how Mårten Boström and Murray Strain lose significant time to the first control.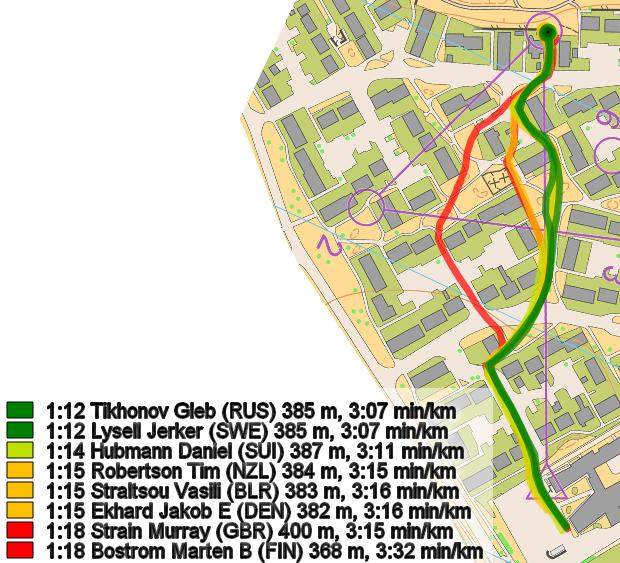 Søren Bobach is also very fast to the first control.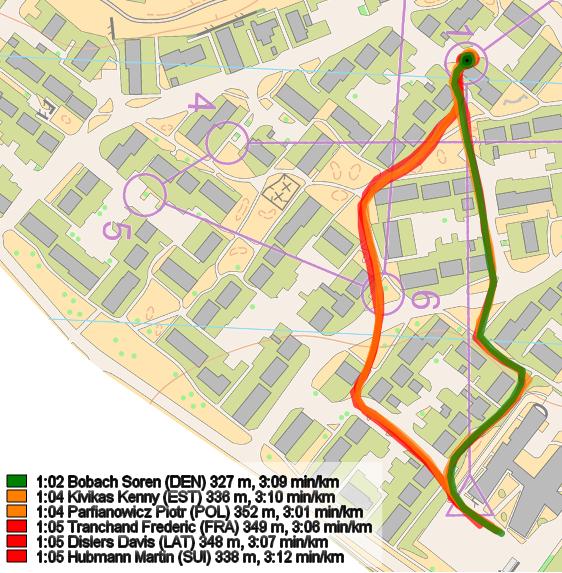 Judith Wyder has an extreme speed to the first control – 5 seconds faster than the second fastest.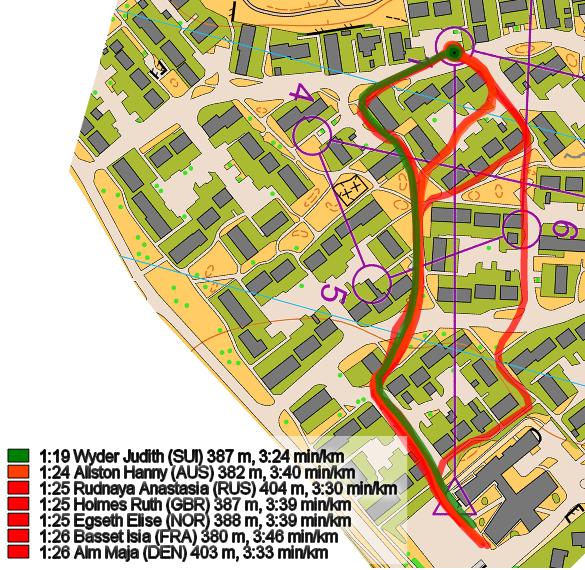 Significant time loss for Jerker Lysell and Murray Strain here. Right is clearly faster.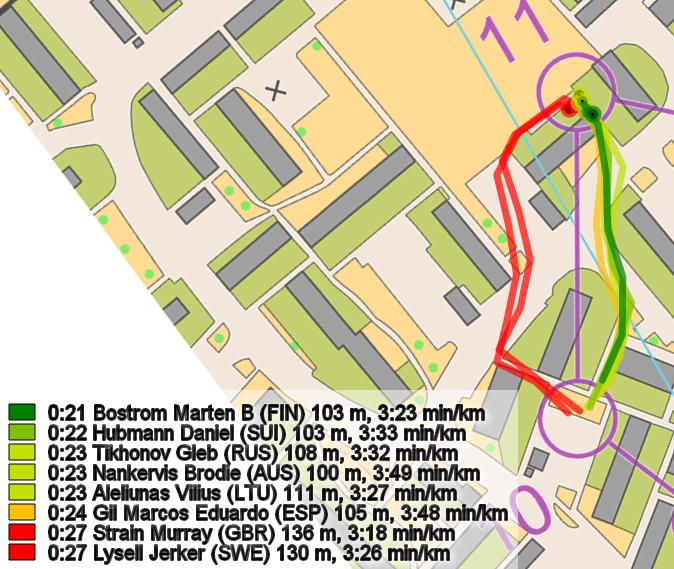 Time loss for Bobach by going left.
Timeloss for Leandersson by going left.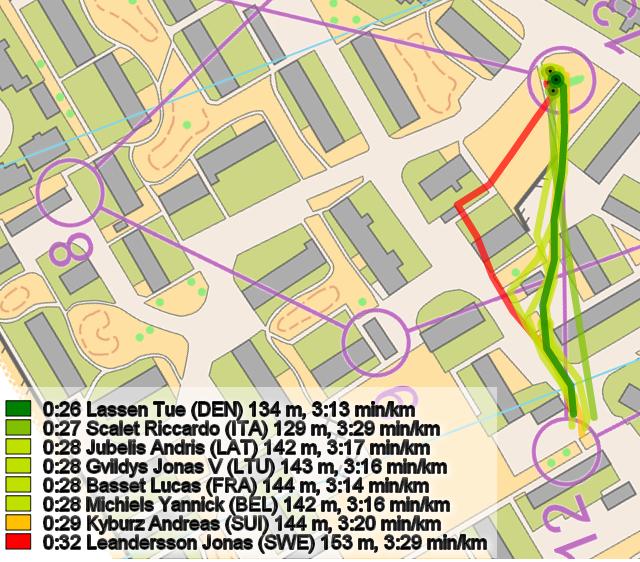 Timeloss for Egseth and Alm by going right.
Jonas Gvildys loses significant time by going left here.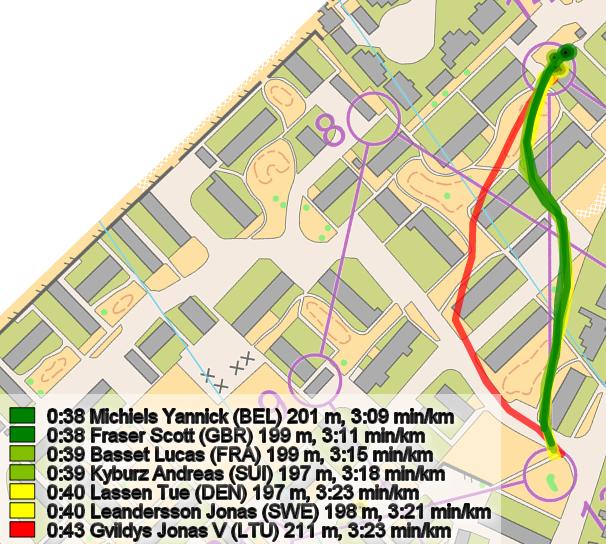 Here clearly left is faster – several runners lose time by going right.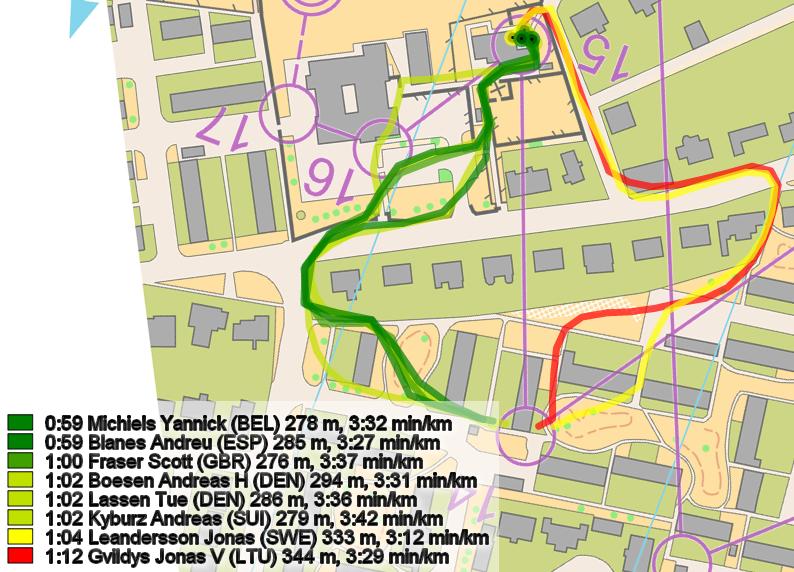 Time loss for Tue Lassen og Jonas Leandersson.
Splitsbrowser – Heat by Heat