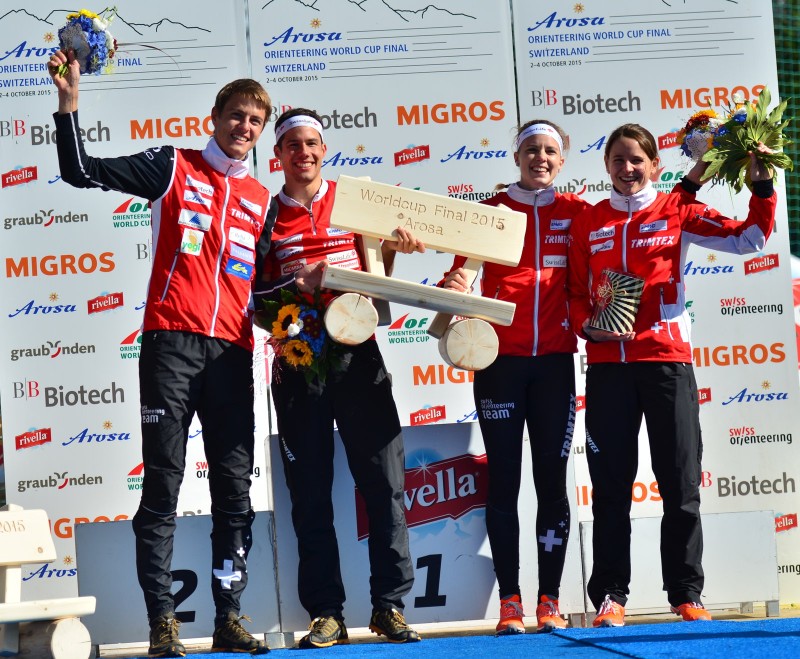 Switzerland won the final Sprint Relay World Cup race of the season – but Denmark managed a 6th place on a bad day and took the overall World Cup.
Switzerland was the strongest team today – and especially the strong races by the men Matthias Kyburz and Martin Hubmann on the 2nd and 3rd legs decided the race.
Switzerland did however also start very well – Rahel Friederich leading ahead of Italy's Patscheider, Switzerland 2 and Finland. Denmark and Sweden were more than 30 seconds down. On the second leg Switzerland's Matthias Kyburz crushed the field, and Martin Hubmann could start with a comfortable lead of nearly a minute. Hubmann did a good race – and Sara Lüscher had an "easy" job securing victory for Switzerland.
Overall World Cup for Denmark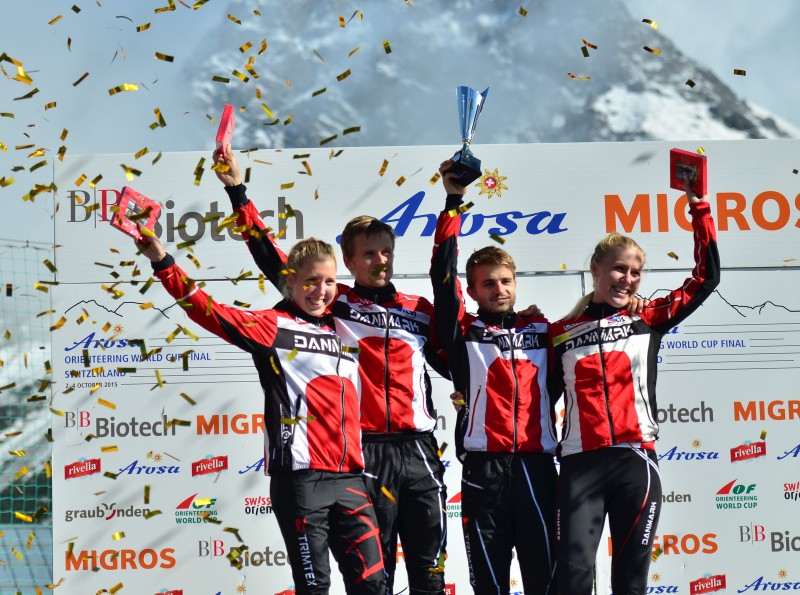 While Switzerland was running towards a clear victory, the real excitement was about the overall World Cup. Sweden needed a second place to win – and Sweden's Annika Billstam was in the second position some controls ahead of the finish, fighting hard with Finland's Merja Rantanen. In the end Rantanen was stronger – celebrating wildly in the run-in. Billstam and Sweden finished 3rd – not enough for the overall World Cup victory. Instead Denmark's Maja Alm ran Denmark in to victory with a 6th place – 4 places better than the required 10th place.
Map and GPS-tracking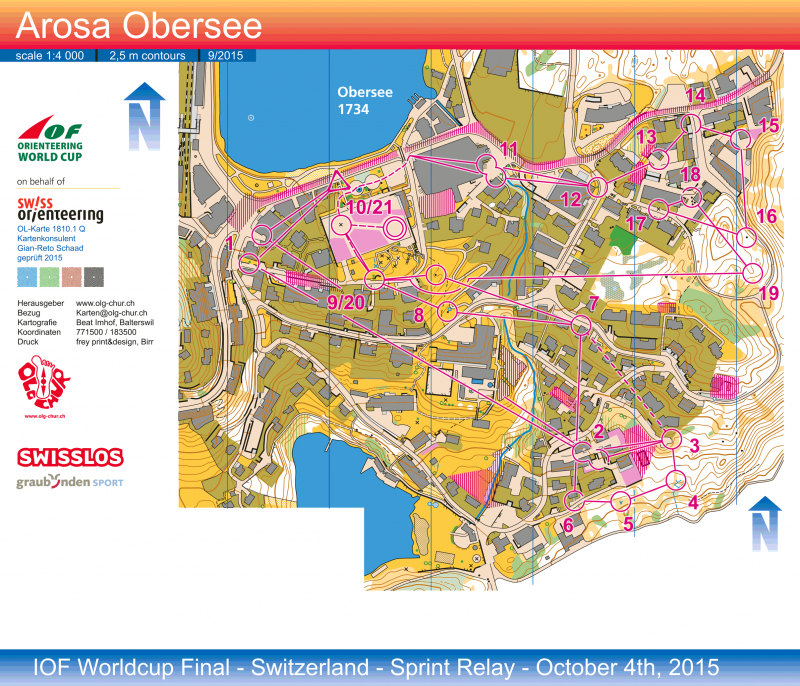 Here is one of the longest legs – no big difference between routechoices at first sight. WorldofO will take a closer look at the courses tonight – come back tomorrow for more.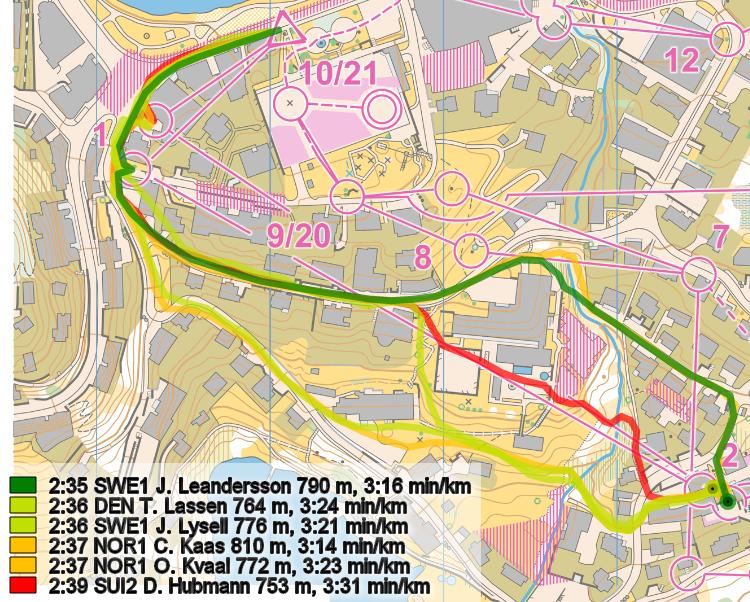 Results team standing (1 team only)
1. Switzerland
2. Finland
3. Sweden
4. Czech Republic
5. Denmark
6. Norway
7. Russia
8. Italy
9. Germany
10. Poland
Results relay (all teams)
Official results available here (note that only the best team from each nation counts in the overall)