Set up your personal Top 5 List from the nominated maps – and win prizes from our sponsors! The nominated maps have been chosen based on submissions from the WorldofO.com readers and some of the worlds top orienteers through the last weeks. Now YOU can choose "The Course of the Year 2015″ through your vote!
Note! The voting does currently not work very well on mobile – there may also be issues in some older browsers with the voting process. Sorry to those of you with old browsers and on mobile, will prioritize this next time! 
Voting is done by setting up your "Top 5 List" based on the nominated maps. Based on all the submitted "Top 5 Lists", the best course in 2015 is found using a simple formula: For each 1st spot in a "Top 5 List", a course gets 100 points, 70 points for each 2nd spot, 50 points for each 3rd spot, 30 points for each 4th spot and 10 points for each 5th spot.
Voting closes Monday December 7th
Voting is open from Tuesday December 1st until Monday December 7th. When voting you will notice that it is not easy to set up a "Top 5 List", as none of the courses are perfect. Still – do your best, and help the courses and course-setters you think deserve it towards the top! Please take a look at our sponsor prizes below – with a total value of more than 2.500 Euro – before voting – as you can choose which one you'd want to win when voting.
---
Rules
The following rules are given for "The course of the Year 2015″.
The course must have been run in competition or training in 2015 (an exeption for courses in December 2014 as they were not covered in last year's contest)
Suggestions are submitted as a comment to this post – including link to the map with course in a quality which is good enough for the readers to understand the course and the challenges involved. Please add information about location/date if that is not clear from the link provided. Also includewhich sponsor prize you are interested in if you win.
You must give a reason for why you think this course deserves to be named "The course of the Year 2015″ (or why it is the best course you run/set this year). All reasons are valid. Examples can for example be "varied orienteering challenges", "extremely technical orienteering", "high fun-factor", "fantastic map", "spectacular orienteering", "fantastic nature" – a combination of these – or a totally different reason. To get all the way to the top you should probably have a combination of reasons…
The course may be any discipline – e.g. a long distance, a middle distance, a sprint distance. It may also be a technical training course – like e.g. a corridor orienteering exercise.
There will be a voting process among the readers of "World of O" in order to name "The course of the year 2015″. This is your second chance to win sponsor prizes!
---
Prizes from our Sponsors
Prizes from our Sponsors always makes it more fun! There will be a prize for the first one suggesting the course which ends up becoming "The course of the Year 2015″, and prizes drawn among the ones suggesting and voting. All prizes are transferable to other persons (you don't have to travel yourself).
Event sponsor: Antalya Orienteering Festival 2016 – 29th October – 5th November
Prize offered: One big Antalya O-Meeting package consisting of 2 complete Antalya Orienteering Festival packages: Accommodation + Entry for all 5 races + All Transfers + The program consisting of presentations held by Håkan Carlsson. Value about 495 Euro. Transferable to other persons.
Antalya Orienteering Festival will be held for the 2nd time in Side by the Mediterranean coast of Antalya, Turkey. We provide 5 different terrains and challenging courses, good maps and good weather for orienteering holiday. Swedish National Team Head Coach Håkan Carlsson will join us for analysis and lectures about Sports psychology & Mental training. See more at www.antalyaofest.com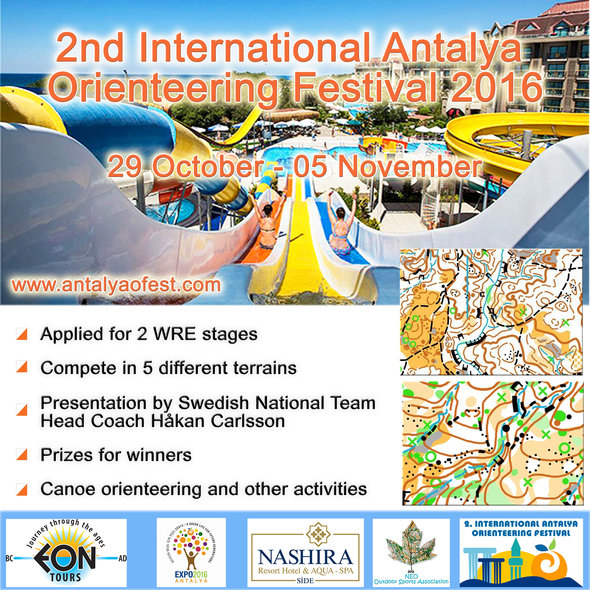 ---
Event sponsor: Fjord-O 2016 – 13th – 17th July
Prize offered: 3 packages – each for 2 persons – for the full Fjord-O 2016 consisting of entry for 4 races in beautiful terrain with fjord view.  Value about 450 Euro. Transferable to other persons.
The race courses are set among the most spectacular sceneries in «Fjord Norway», with the slogan «with a view to the fjord». Fjord-O Vest is 4 days of competitions allowing time for you to explore the beautiful nature in this area during your holiday. Stryn and Ålesund have many exciting attractions such as the Jugend town of Ålesund, the Geiranger Fjord, a hike up the longest uphill track in Norway to the Skåla summit at 1849 above the sea level or a visit to the famous Briksdal Glacier. See more at fjord-o.no.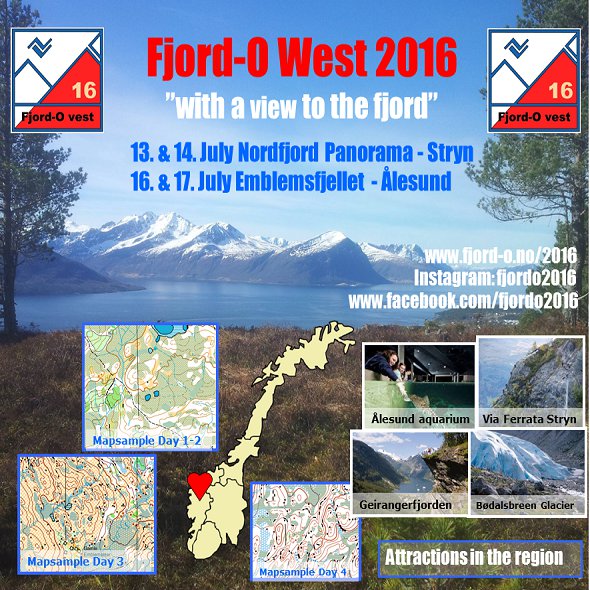 ---
Event sponsor: Portugal "O" Meeting 2016 – February 5th-9th 2016
Prize offered: 4 packages – each for 2 persons – transferable to other person. Consisting of entry to complete 4 day Portugal "O" Meeting 2016 – 4 official races + 1 Urban Night (Middle, Urban Nigth, Middle, Long-WRE, Long). Value about 390 EUR.
POM is the world's biggest winter time orienteering event, and is considered by many as the official opening of the competition season for its high quality organization and for receiving the top runners of the world. We expect to have 2000+ runners – last year POM had 2300 runners! Besides new maps, challenging terrains and courses you'll be able to experience the rich gastronomy, as the famous cheese, olive oil and honey (considered among the best in the world). Have a chance to enjoy the friendship of locals and explore the beautiful and untouched nature. The WRE day will be the long distance on

8th Feb.

More at  http://www.pom.pt.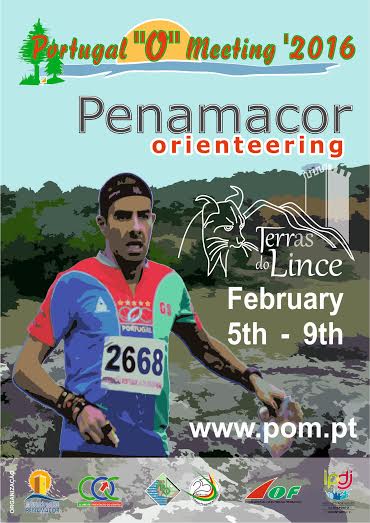 ---
Event sponsor: Slovak Karst Cup 2016. 21st-24th July 2016
Prize offered: 3 packages for 2 people – each consisting of: entry for 4 competitions (2xmiddle, 2x shortened long), accommodation for 4 nights in camping, 3 training maps, Event T-shirts and headtube.
Value about  360  Euro, transferable to other person(s).
Slovak Karst Cup is the favorite multiday o-event in Slovakia. It is usually organized in karst terrains of Silická planina (plateau) or Plesivecka planina (plateau), which are located in National park Slovenský kras. You can find many depressions, mixed forest, semiopen or open areas there. And also lots of natural and historical attractions in surroundings after competition. For Karst Cup 2016 we have chosen one of the most attractive terrains, which where used partly for JWOC 2012 (open or semiopen areas of Silická planina) and fully for WUOC 2006 (forest area of Plešivecká planina). The competition can be a very good opportunity for training for WUOC 2016 participiants. More at http://www.tuke.sk/obeh/karst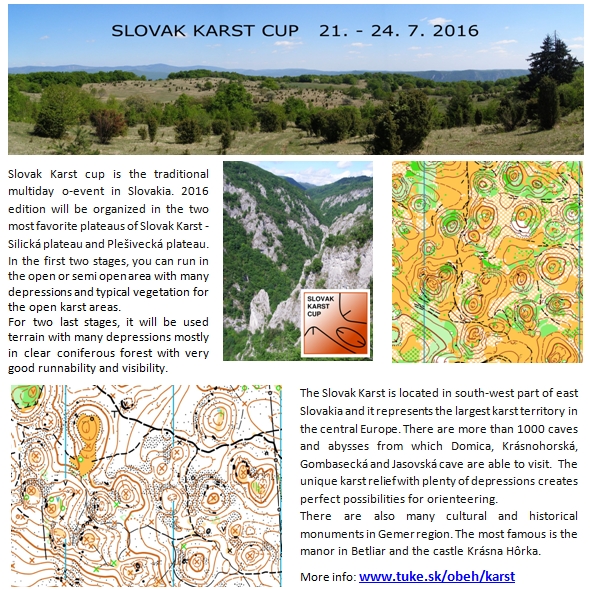 ---
Event sponsor: SIVEN MOC 2016 – March 4th – March 10th 2016
Prize offered: Full package for 1 person consisting in package for SIVEN MOC camp + entry fee for SIVEN MOC Championship in Bulgaria – March 2016. The package includes 7 trainings as shown on the program, 3 competitions of MOC Championship, 8 nights accommodation. Value about 349 Euro. Transferable to other person. 

XIV edition of MOC, with main sponsor SIVEN,

for the first time in Bulgaria

. Event centre in Bansko. Find your Bulgaria! MOC stands for Mediteranian Orienteering Championship – MOC is an annual event organized at the beginning of spring season, in

southern countries with softer climate

. More info at 

www.sivenmoc.com

 and 

www.orienteering.it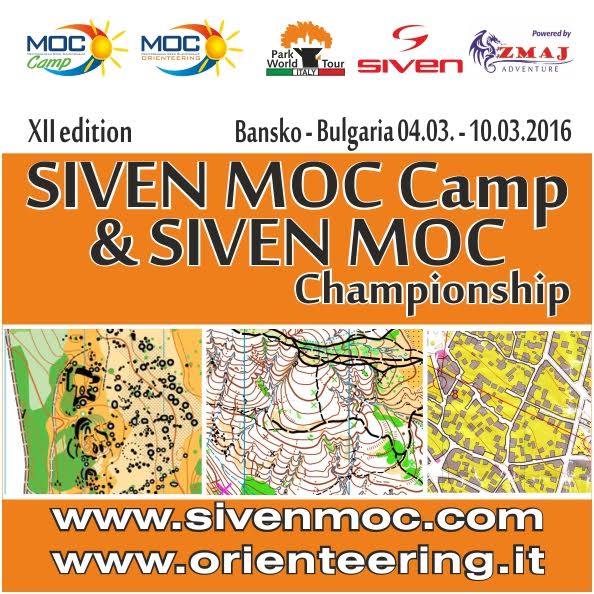 ---
Event sponsor: Orievents / NAOM 2016. 13th – 14th February 2016
Prize offered: Competition + training package for 2 persons, consisting of: Entry for NAOM 2016 (

13

February  2016 –  Middle distance + Night Sprint ; 14 February – Middle Distance WRE) +  training camp (6 trainings) + 3 days of accommodation in half board. Value about 320 Euro. Transferable to other persons.
Orievents / GD4C's Training Camps "Alto Alentejo" are an excellent training opportunity for Orienteering of good quality during the winter. Start the new season in training camps in Alto Alentejo, Portugal! More at www.naom.pt and about the training camp at Orievents.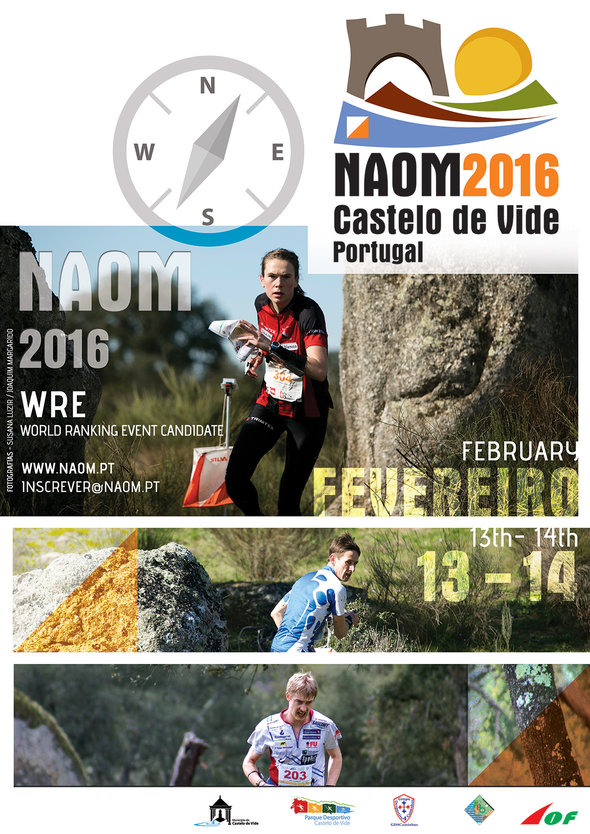 ---
Event sponsor: Lipica Open 2016. 12th – 16th March
Prize offered: 2 packages – each for 2 people – consisting of: Entry to complete Lipica Open competition + hard floor accommodation in Postojna. Value about 320 euro. Transferable to other persons.
In 2016 Lipica open will again be organized as a 5 day event. Again some great terrains! Training conditions in this part of Europe are now better than ever – both on forest maps and on sprint maps of nice little towns on the Adriatic coast! More at www.lipicaopen.com