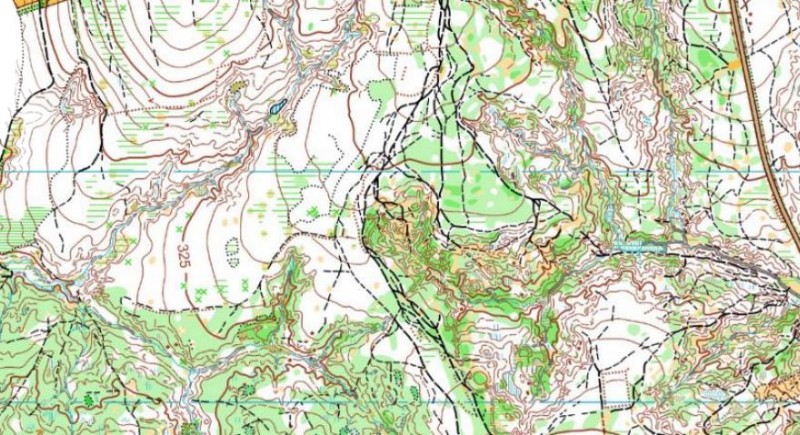 Long distance Friday, Relay Saturday, Sprint Sunday. This is the program for this years' European Youth Orienteering Championships (EYOC) which is organized in Poland this weekend from Friday July 1st until Sunday July 3rd. Nearly 400 athletes from 33 countries will be on the start line this weekend.
EYOC is the step before the Junior World Championships (organized in Switzerland in July this year) were the Gueorgiou's and Niggli's of tomorrow get the first opportunity to test themselves against competitors from all over Europe. Thierry Gueorgiou had his first big victory in EYOC back in 1995 – this was the first time the orienteering world got a real look at this exceptional orienteer.
Program
EYOC is open for competitiors from 15 to 18 years of age, and competition is done in 15-16 and 17-18 categories. Several nations do only send athletes in the 17-18 classes. EYOC starts on Friday with a long distance – continues with a relay on Saturday and finishes off with a sprint on Sunday.
Friday July 1st: Long from 09:30 CET
Saturday July 2nd: Relay from 09:30 CET
Sunday July 2rd: Sprint from 09:10 CET
The long distance will be organized in very tough continental terrain with a complex system of deep and narrow valleys – partly the runnability will also be very low.
Useful links
Race details



Terrain
Long: Mainly deciduous forest, parts with good runnability, but also more dense parts with slow running, a lot of paths. Highly technical terrain, complex systems of valleys, landslides, small marshes. Difference of hill hights up to 70m.
Relay: Mainly deciduous forest, good visibility and runnability, a lot of paths. Difference of hill hights up to 50m.
Sprint: Center of the old town with lots of small streets. Majority of the terrain has hard surface. Traffic in the event area is closed at all roads, however competitor shall be careful in case of vehicles outgoing from parkings and houses.