Posted by Jan Kocbach, 22 Apr 2007@8:00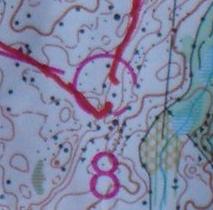 Saturday there were Finnish NOC tests long distance (won by Petteri Muukkonen and Minna Kauppi), Elitserien in Sweden (won by David Andersson and Simone Niggli-Luder), as well as Danish NOC tests long distance (same venue as Elitserien in Sweden – won by Chris Terkelsen and Signe Søes). Parallel to Elitserien in Sweden, there was also Silva Junior Cup, where Czech junior world champion from 2006 Jan Benes – portrayed at woO-TV some time ago – showed that his shape is coming by beating all the best Swedish juniors with more than a minute on their home ground.
If you know where to find maps/courses for the events where maps are not yet listed – please add a comment below.
Possibly related posts