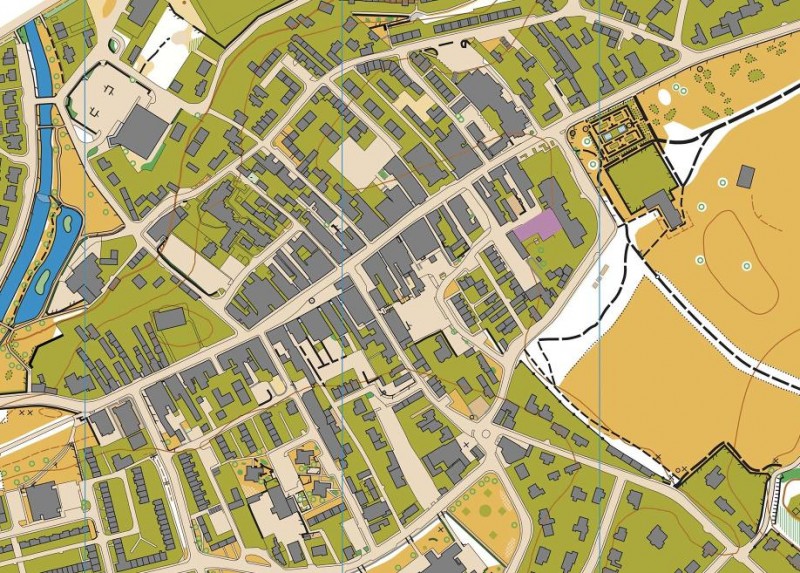 [LIVE Friday from 19:00 CET] Swiss, Swedish and Danish runners are the biggest favourites when the World Championships starts with three sprint races Friday, Saturday and Sunday. Friday's sprint qualification is just a warm-up for the biggest favourites – but as Mårten Boström "proved" last year in Venice, even the biggest names can finish the qualification empty-handed.
The sprint parts of the championships will be in small Scottish towns at the seaside –  the terrain varying from the narrow lanes of the old town and complex housing estates to areas of parkland. The competitions will include a range of types of terrain from housing estate with extensive path networks to complex old town with many "vennels" (small lanes and minor roads).  90% of the Sprint Qualification will be on tarmac – the rest in parklands.
WOC 2014 Sprint
First a quick look at last year's World Championships sprint in Venice. The sprint in Venice will especially be remembered for the great preparations by the Danish team. Gold went to Søren Bobach (DEN) and Judith Wyder (SUI).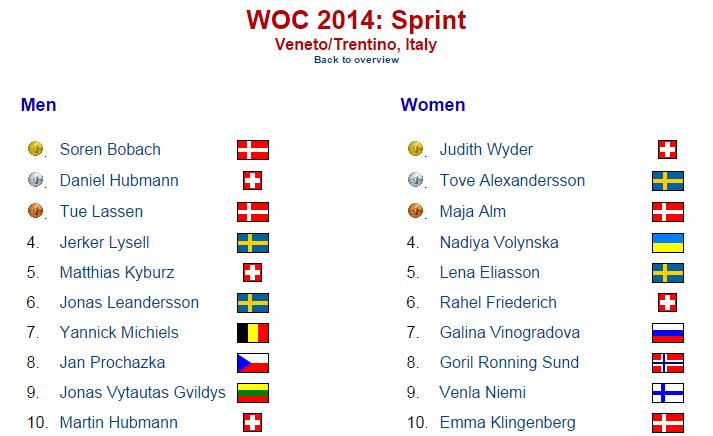 Men: Hubmann, Leandersson or Michiels?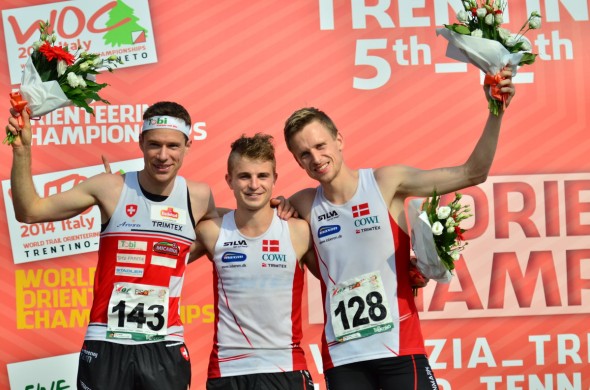 The men's sprint has been dominated by Sweden and Switzerland the last years, and even though Denmark won both gold with Søren Bobach and Bronze with Tue Lassen in the sprint in Venice last year, and both are among the favourites this year as well, the biggest favourites are still the Swiss runners who always deliver top results in the championships. Matthias Kyburz would have been an obvious favourite, but he is not on the start list. Instead the Swiss team consists of last years silver medalist Daniel Hubmann and his brother Martin and Matthias' brother Andreas Kyburz. All three can win gold – Daniel Hubmann is the biggest favourites of them.
Sweden has been strongest at the European Championships – but there is no reason Jonas Leandersson should not be able to deliver a race good enough for gold in Forres on Sunday. Friday's qualification will tell something. Also look out for Jerker Lysell who has struggled hard with injuries this year, but still can deliver a top result if his orienteering works.
The last big favourite is the Belgian Yannick Michiels. Fastest in the field on the track with 13:47 on 5000 meter and under 8 minutes in 3000 meter earlier this year – and also fastest in the cancelled World Cup sprint in Lysekil. This could very well be the first Belgian WOC medal – maybe even gold.
And we should not forget Scott Fraser – silver medalist from WOC Sprint in 2013 – now on home ground. No top results lately, but he is definitely a runner who can take the victory on a good day. And of course the Finnish World Champion from 2013, Mårten Boström.
In addition there are several outsiders – last year the winner Søren Bobach was not even among the main outsiders. Some of the outsiders this year are Kris Jones (GBR), Øystein Kvaal Østerbø (NOR), Murray Strain (GBR), Frederic Tranchand (FRA) and Jonas Vytautas Gvildys (LTU).
Women: Wyder, Alexandersson, Klingenberg or …?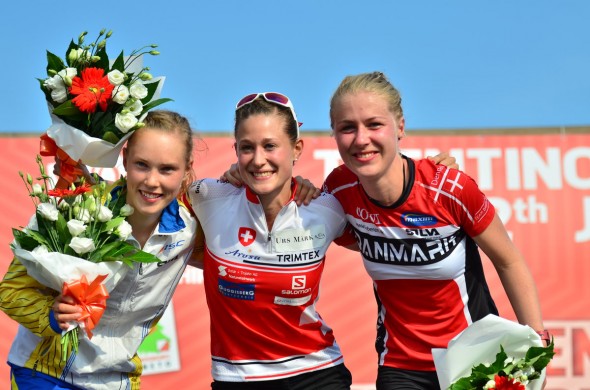 In the women's class Switzerland, Sweden and Denmark have dominated the sprint – also taking the three medals at WOC Sprint in Venice last year with Wyder (SUI) first ahead of Alexandersson (SWE) and Alm (DEN). All three nations have however several medal candidates – Lena Eliasson (SWE) or Julia Gross (SUI) can take the gold on a good day – as can Rahel Friedrich (SUI) or Emma Klingenberg (DEN) or the rest of the Swiss, Swedish and Danish runners.
Note: According to a comment below, Klingenberg is injured and not running the individual sprint. She still is in the start list, though, as final decision was made last night. More information at the Danish Federation website. Problem with the Achilles, but is 100% ready for the sprint relay. Maja Alm, bronze medalist from last year and pictured above has not had the best spring, but is reported to be in super shape now, and is definitely among the biggest favourites.
But there are also some clear medal candidates outside these three nations – who have not competed much in sprint the last years and who are therefore far, far down on the World Ranking sprint. Minna Kauppi seems very well prepared for the WOC sprint – don't be surprised if the Finnish superstar takes a medal – and maybe even gold. Also look out for the comeback's of two Norwegians: Elise Egseth has been completely off the orienteering scene for years, but is back as strong as ever this year.  Anne Margrethe Hausken Nordberg has been away for a year due to childbirth – but showed at O-Ringen that she is in super shape and wants to fight for medals in Scotland. Hausken Nordberg will only run the Sprint Relay of the sprint disciplines, though.
Outsiders are Nadiya Volynska, Venla Niemi, Galina Vinogradova.
Note that Judith Wyder has had health problems much of this season, but reports to be nearly on top physically again. Tove Alexandersson on the other hand got injured during O-Ringen, but is reported to be ready for start.
Who are your favourites?
Who are your favourites? We will know more about who is in shape after the qualification and the Sprint Relay – this article was just an appetizer.