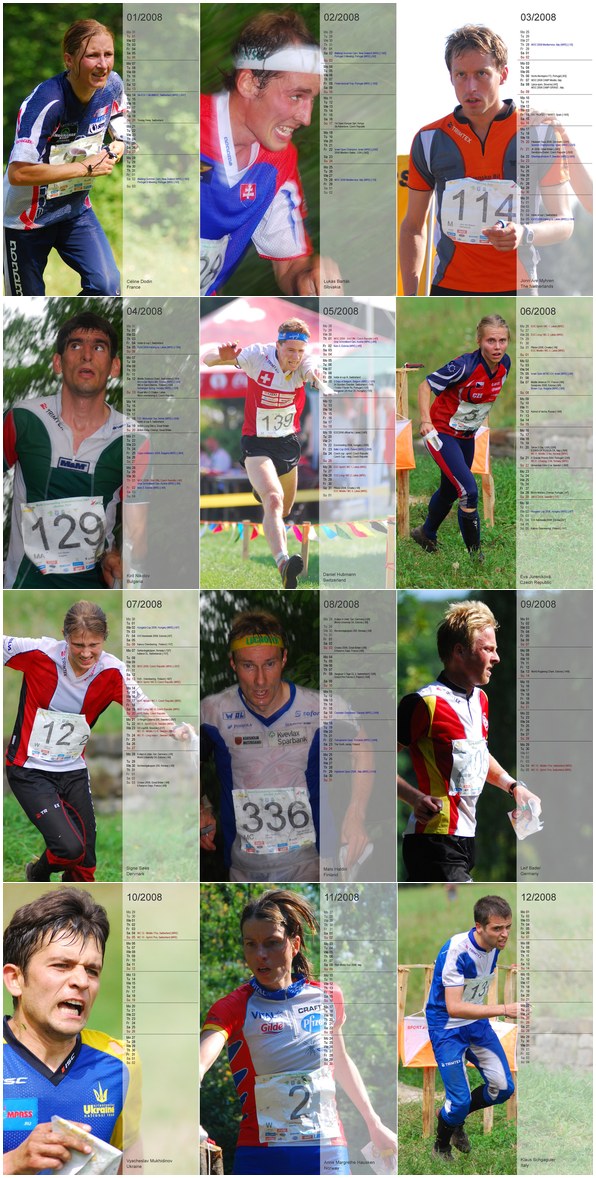 Today will be your last chance to add events to the WoO Wall Calender 2008! More than 50 events have been added the last 10 days since the preview of the WoO Wall Calender 2008 started – but there is still room for more! Especially September (only 3 events!), October, November and December (only 1 event!) are quite empty!

About WoO Wall Calendar 2008
This is a preview of World of O Wall Calendar 2008: 12 runners – 12 countries. It will be available for free download as a high-quality PDF-file in January 2008. The preview of the calendar is shown to give organizers time (and motivate them) to add their competitions to World of O Calendar. All international orienteering competitions inside World of O Calendar at January 8th will be included in World of O Wall Calendar 2008. The pictures in the calendar are selected from World of O Runners – choosing 12 runners from 12 different countries to show the spread of orienteering around the world.
Please help by adding all relevant competitions in World of O Calendar before January 8th using this link!