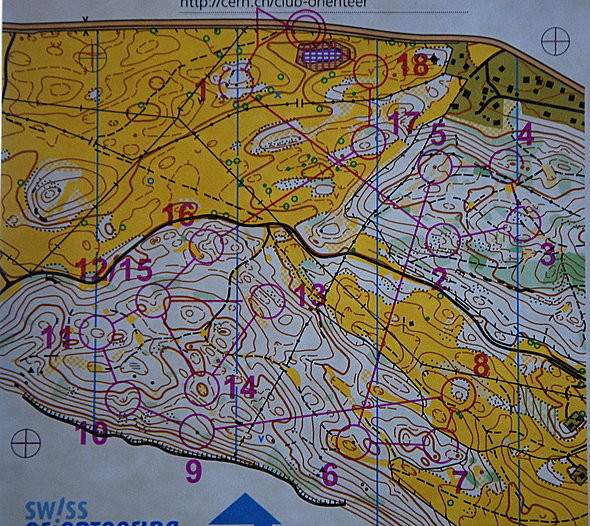 More technical orienteering than in the previous editions of the World Cup Final weekend (see map from Model event above) is what the world orienteering elite will meet in the Swiss part of the Jura mountains – just on the border to France – this Saturday. The World Cup Final weekend consists of a middle distance race on Saturday and a sprint race in Geneva on Sunday.
The middle distance on Saturday is extra important due to the fact that the race is held just south of the area which is embargoed for the World Orienteering Championships in 2012 – and thus this is one of the early steps in the preparations for WOC 2012 for many teams.
Many teams have spent the week between the World Cup race in France last Sunday and this weekend in France making preparations for the World Orienteering Champs in 2011 (and partly also for the World Championships in 2012) – and thus many runners have absorbed a lot of training in the tricky terrain south of Annecy the last days, and will therefore not be 100% prepared physically for the World Cup Final.
Relevant links
Fight for the Triple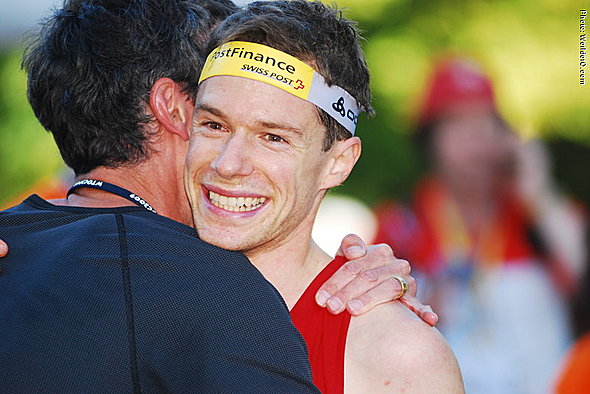 In the mens class there is still a fight for the overall World Cup victory. Daniel Hubmann has a lead of 144 points down to Matthias Müller in second spot. With 300 points to fight for in the two last races (100 points for victory, points are doubled in the sprint on Sunday) – and both races counting for all runners, this would normally be an easy task for Hubmann who is chasing his third overall World Cup victory. However, Hubmann has injury-problems and quit his race after 9 controls in France last weekend after trying to run without injection of sedatives. Hubmann is, however, planning to start both days in the World Cup final, and will have a lead of at least 44 points when starting on the sprint on Sunday even if getting another race with zero World Cup points on Saturday. In theory, 9 runners can win the overall World Cup in the mens class (actually 8 as Fabian Hertner is not running due to his injury at WOC in Trondheim):
1. 547, Daniel Hubmann, SUI
2. 403, Matthias Müller, SUI
3. 379, Fabian Hertner, SUI
4. 328, Carl Waaler Kaas, NOR
5. 321, Valentin Novikov, RUS
6. 320, Audun Weltzien, NOR
7. 301, Matthias Merz, SUI
8. 296, Olav Lundanes, NOR
9. 250, Thierry Gueorgiou, FRA
Due to the double set of points on the sprint race on Sunday, this last sprint race is the key to the overall World Cup victory (not all runners are happy that sprint is this important in the overall World Cup – 4 races along with the middle/sprint combo in NORT compared to three long distance races). Some thoughts around the possible outcomes:
Müller has a good chance to win the overall World Cup if he takes victories both Saturday and Sunday. Hubmann then needs 156 points – which means that with a second spot on the sprint he would need no points on the middle, with a third spot on the sprint he would need a 7th spot on the middle, and with a fourth spot on the sprint he would need a third spot on the middle distance.
For each spot Müller looses on the sprint, his chances for an overall World Cup victory are decreased significantly. Even if Hubmann gets no World Cup points at all this weekend, Müller must perform well in the weekend – victory in the middle distance and 6th spot in the sprint would not be enough.
Carl Waaler Kaas – now in third spot – needs 219 points to pass Hubmann. With a victory in the sprint and a 21st spot in the middle distance that would be possible. However, the strength of Kaas is rather on the middle distance (where he is reigning World Champion) than in the sprint – and even with a victory on the middle distance Kaas would need a third spot on the sprint to take home the overall World Cup.
Gueorgiou has only a theoretical chance of winning the overall World Cup. Gueorgiou needs two victories, and Hubmann must be number 38 or worse – in addition to several other top runners underperforming…
The most probable outcome is thus the third overall World Cup victory for Hubmann – but the injury makes it a bit more interesting for the spectators (of which a lot are expected in Geneva on Sunday).
World Cup victory number 50?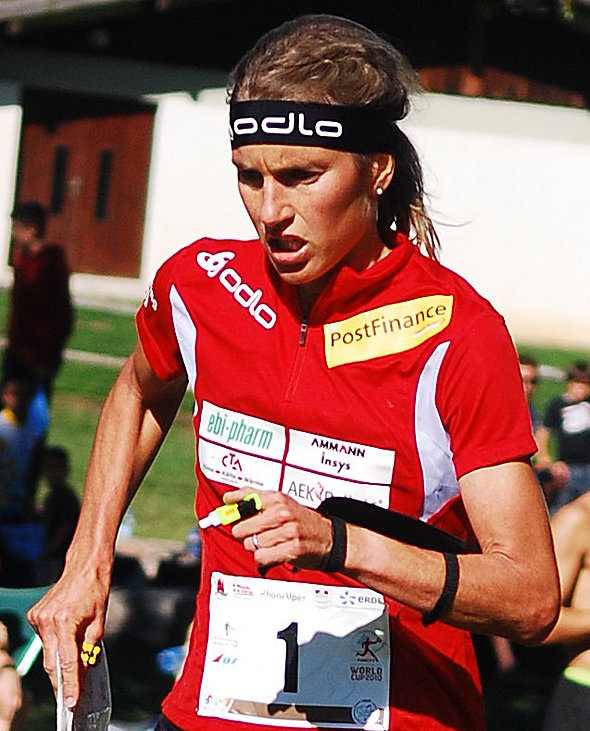 Among the women, Simone Niggli has already decided the overall World Cup with her victory last weekend – now being 310 points ahead of Helena Jansson in second spot with 300 points to run for. According to Swiss Orienteering, the race on Saturday is still important for Niggli as she is running for her 50th World Cup victory! Nobody would be surprised if Niggli took her 50th World Cup victory this weekend – and maybe even her 51st….
1. 780, Simone Niggli-Luder, SUI
2. 470, Helena Jansson, SWE
3. 352, Marianne Andersen, NOR
4. 309, Minna Kauppi, FIN
5. 298, Maja Alm, DEN
6. 288, Lena Eliasson, SWE
7. 286, Dana Brožková, CZE
8. 273, Annika Billstam, SWE
9. 250, Anni-Maija Fincke, FIN
10. 211, Celine Dodin, FRA
Fantasy World Cup
Along with the World Cup, the Fantasy World Cup is decided this weekend. If you are participating in the Fantasy World Cup, remember to set up your team ahead of the World Cup finals in order to get maximum World Cup points. With double amount of points, a lot can happen in the final race!
| | | | | |
| --- | --- | --- | --- | --- |
| Place | Team name | Manager | Points so far | E-mail address |
| 1. | OrientExpress | Ulis | 6419.05 points | info@—–.— |
| 2. | Togges team | Torgny Lindström | 6338.25 points | torgny.lindstrom@—–.— |
| 3. | BennyB-team | Benny B | 6299.65 points | b-sats@—–.— |
| 4. | Tutzoooom | Torben Utzon | 6291.10 points | tutzon@—–.— |
| 5. | Team Thrane | Rasmus Thrane Hansen | 6265.00 points | Mrhard_hard4ever@—–.— |
| 6. | Bushmen | Kristoffer Fiane Pedersen | 6258.55 points | kristofferfp@—–.— |
| 7. | RLD-observer | Sveinung | 6207.00 points | sveinungws@—–.— |
| 8. | The Great Bananas | Martin Hoset | 6174.90 points | martin_hoset@—–.— |
| 9. | sloths | Pete H | 6101.50 points | peter.huzan@—–.— |
| 10. | Skogvokterne | Magnus Johnsson | 6099.20 points | magnus@—–.— |