Posted by Jan Kocbach, 12 Aug 2011@17:00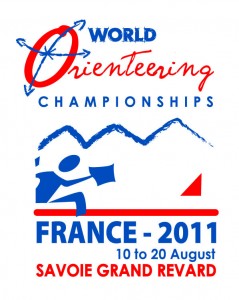 The World Orienteering Championships start Saturday at 11:30 CET with Long distance qualification – and continues through the coming week with 3 qualification races, 3 final races and one relay – the relay finishing it off next Saturday. There will be good coverage with live video, GPS-tracking, live blog and live results for the championships (only live results, live blog and live audio in the qualifications).
All individual events are also World Cup events. Below you find the key information you need in order to follow WOC 2011 in Savoie, France. This page is planned to be updated with key information during WOC.
Updates:
WOC 2011 Program
Saturday 13th – Long Qual: 1130-1400 Women, 1310-1620 Men
Sunday 14th – Middle Qual: 1400-1530 Women, 1510-1700 Men
Monday 15th – Rest day
Tuesday 16th Morning – Sprint Qual: 0900-0950 Women, 0935-1035 Men
Tuesday 16th Afternoon – Sprint Final: 1501-1600 Women, 1605-1705 Men
Wednesday 17th – Long Final: 1231-1610 Women, 1300-1700 Men
Thursday 18th – Rest day
Friday 19th – Middle Final: 1331-1535 Women, 1510-1715 Men
Saturday 20th – Relay: 1315-1500 Women, 1515-1700 Men
All times are CET.
WOC 2011 Runner database
The WOC 2011 Team overview is set up at runners.worldofo.com  in cooperation with the WOC 2011 organizers:
The WOC 2011 Team overview will be updated with pictures and results during the WOC week.
Startlists and results
Startlists and results will be published on the WOC 2011 live page:
Live services
There will be a lot of good options to follow WOC 2011 online:
There will be a LiveBlog at World of O (in cooperation with the WOC organizers) for all races. As in 2010 and 2009 I am dependent on help from the o-community to keep the LiveBlog alive and moderate comments during the races as I'll be in the forest taking photos. It looks like I will again be able to provide some WOC T-shirts or other effects to the ones helping in on moderating the LiveBlog – please contact me by e-mail jan@kocbach.net if you have the possibility to help out. It will be fun – I can assure you!
There will be GPS-tracking for all runners in the middle final, sprint final and long final – and for selected runners for the relay. There will be no GPS-tracking for the qualification races. Note that the GSM/GPRS coverage is not perfect in all of the WOC areas – especially the long distance, and thus the quality of the GPS signals will probably vary. The GPS-tracking will be live on the internet (not only for the TV coverage).
There will be a full TV-production from sprint final and relay, and big screen production from the other finals. The big screen arena production from the finals and the relay will be sent free on the internet. The TV broadcast from the sprint and relay will be sent live on SVT-play (Swedish TV, internet site) with no IP-restriction – so it should be viewable worldwide.
There will be live results from all events
There will be live audio from the qualifications (48 kbit/s is planned) via a satellite link.
Useful links
Fantasy World Cup
Remember to submit your team to the Fantasy World Cup 2011. All WOC finals are part of the World Cup. The World of O Ranking Sprint for men and women is a good starting point for setting up your team for WOC Sprint – and correspondingly with the other WoO rankings for the other disciplines.