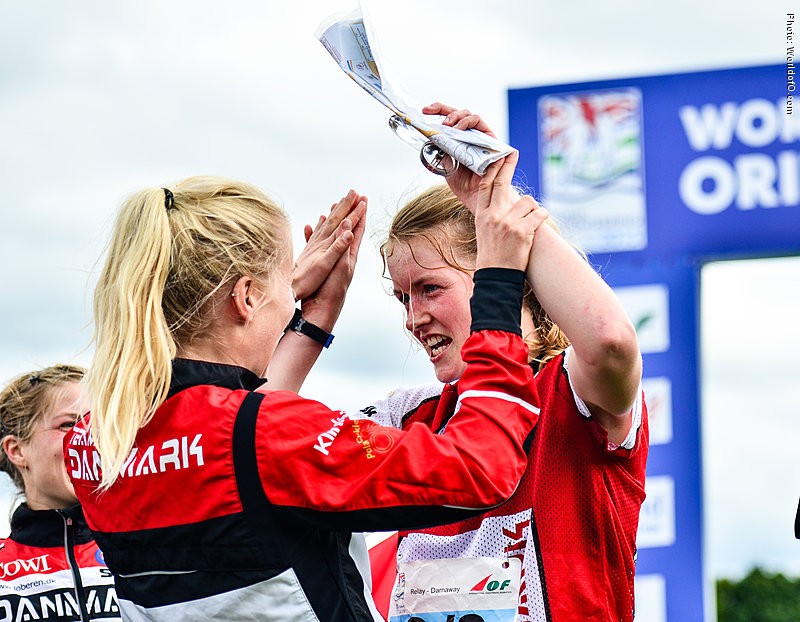 Emma Klingenberg – winner of two Gold medals in relay with Denmark at the World Championships in Scotland last year – has decided to stop her elite career as of now.
Many will remember Klingenberg's fantastic first leg at the Sprint Relay at the World Championships in Scotland last year where she simply ran away from the complete field already from the start. Stopping whenever uncertain, and then speeding up like nobody else. The fresh attitude and high speed running will definitely be missed in the international orienteering scene.
– Struggling to find motivation
According to the Danish Orienteering Federation, Klingenberg has been struggling to find motivation to continue her elite career. Instead she wants to focus on family and on her study to become a teacher.
– This has been a tough decision because I have been very happy to be part of the National Team and the people around it, Klingenberg comments.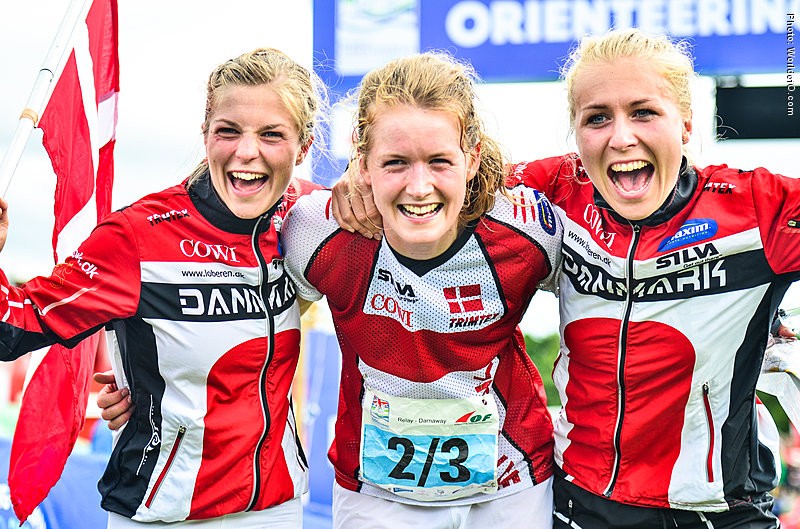 – I still love running orienteering, but it will be at a different level in the future, the extremely fast Danish runner continues.
Read the press release at the Danish Orienteering Federation's webpage (Danish text).
Very fast runner who has the potential to win any sprint race she starts in – but still lacks a bit stability. Fourth place in the European Champs sprint in 2014. Winner of World Cup Knock-out sprint in Gothenburg in 2012 – still as a junior – and running WOC 2011 as a junior. Repeating the 2012 victory at the World Cup Knock-out sprint in 2013. Part of the strong Danish junior generation dominating international junior orienteering around 2010-2012 – being the best junior woman beside Ida Bobach in JWOC 2011 in Poland. Nominated for the Ultimate Junior of 2008 after being the youngest Junior World Orienteering champ, winning the sprint distance at JWOC in Gothenburg in 2008. Also victory in EYOC Long distance, silver medal in EYOC sprint and victory in EYOC Relay 2008.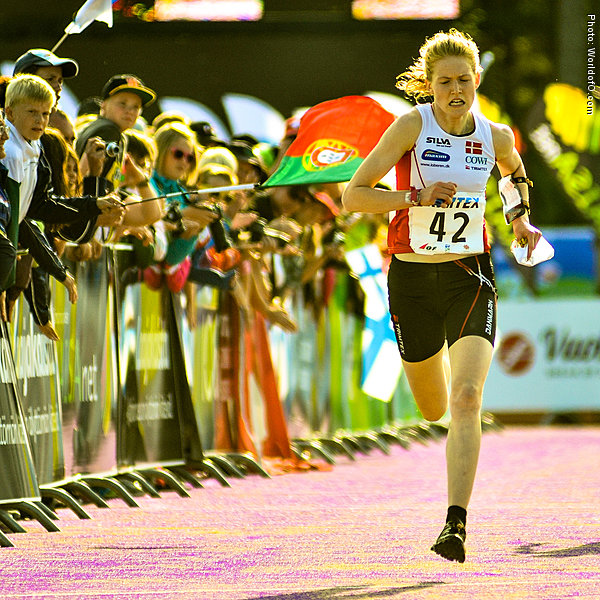 WOC history
2 gold medals


2015, Relay, Inverness, Scotland
2015, MixedRelay, Inverness, Scotland
2 silver medals


2014, Relay, Veneto/Trentino, Italy
2014, MixedRelay, Veneto/Trentino, Italy
All WOC results:
1. place: 3 times



2012, Relay, Kosice, Slovakia
2010, Relay, Ålborg, Denmark
2008, Sprint, Göteborg, Sweden
2. place: 3 times



2012, Sprint, Kosice, Slovakia
2011, Sprint, Rumia – Wejherowo, Poland
2011, Long, Rumia – Wejherowo, Poland
3. place: 3 times



2011, Relay, Rumia – Wejherowo, Poland
2011, Middle, Rumia – Wejherowo, Poland
2009, Relay, San Martino, Italy