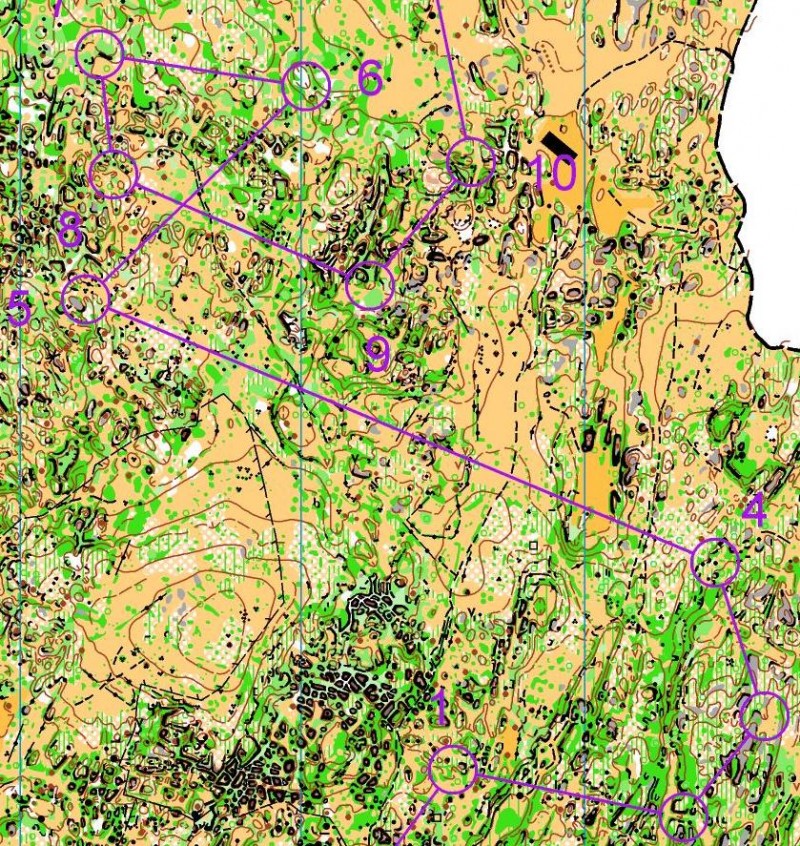 Today's quick look at summer holiday races takes us to France and O'France 2016. One of the most tricky events of the o-summer 2016? "De la pure technique!" 
Taking a look at the maps posted from O'France 2016, it surely looks like some athletes were challenged by the terrain. Partly open, partly green, filled with cliffs and stones. 1:7500 scale, and still in need of a magnifier….? Take a look at the maps below and enjoy. Any comments about the race are surely welcome.
The Summer-O 2016 series
About the Summer-O 2016 series: Traveling to new places and experience orienteering in new terrain is one of the highlights of the summer holidays for many orienteers – both orienteers on high level and hobby orienteers. The "Summer-O 2016″ series takes a quick look at some of the summer orienteering races of 2016. Sometimes it may just be a map with a course, sometimes several maps, sometimes results, sometimes comments, sometimes GPS-tracking or animations. 
Maps
See below for some maps from O'France 2016.
Event webpage
Route animations
Selected Results
Video
A video from Day 3 to see some impressions from the race.