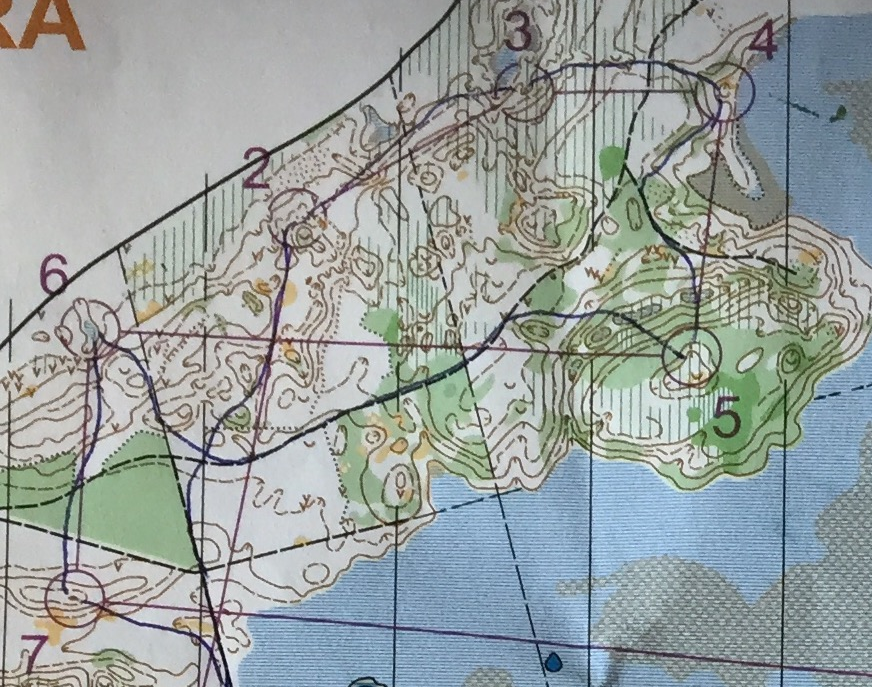 Sweden with twelve Gold medals and Finland with eleven Gold medals were the strongest nations then the World Masters Orienteering Championships (WMOC) were organized in Estonia the last week. More than 3000 athletes were at the start.
The championships consists of a sprint final along with a single qualification race and a long distance final along with two qualification races. Nine competitors managed to win the double – Gold in both sprint and long distance: Natasha Key from Australia in W45 (who will also compete for Australia at the World Championships in Sweden later this August), Marja Viirmann from Estonia in W55,  Kari Timenes Laugen from Norway in W70,  Ebba-Lisa Flygar from Sweden in W80, Astrid Andersson from Sweden in W95, Dmitry Mihalkin from Belarus in M35, Petteri Muukkonen from Finland in M40, Helmut Conrad from Germany in M75, and Arvo Majoinen in M90.
Next year WMOC will be organized in New Zealand in late April as part of The World Games.
Maps (Routegadget)
Note that RouteGadget from Long Qualification race number 2 and Long Final was not available at the time of writing.
Maps (Selected maps from personal map archives)
GPS Tracking (update based on comments)
GPS-tracking from the final for some classes is available here.
Selected Results (Gold medalists)
Long Distance
W35  Elli Virta FIN
W40  Irita Pukite LAT
W45  Natasha Key AUS
W50  Annika Viilo FIN
W55  Marja Viirmann EST
W60  Lidia Shorokhova RUS
W65  Tamara Ovsiannikova RUS
W70  Kari Timenes Laugen NOR
W75  Birgitta Olsson SWE
W80  Ebba-Lisa Flygar SWE
W85  Lisa Hedström SWE
W95  Astrid Andersson SWE
M35  Dmitry Mihalkin BLR
M40  Petteri Muukkonen FIN
M45  Johan Pettersson SWE
M50  Oleg Anuchkin ITA
M55  Håkan Eriksson SWE
M60  Rolf Lund DEN
M65  Tapio Peippo FIN
M70  Risto Wessman FIN
M75  Helmut Conrad GER
M80  Rune Carlsson SWE
M85  Pentti Pelkonen FIN
M90  Arvo Majoinen FIN
Sprint
W35 Galina Vinogradova RUS
W40 Annika Björk SWE
W45 Natasha Key AUS
W50 Airi Alnek EST
W55 Marje Viirmann EST
W60 Alena Rosecka CZE
W65 Maria Nordwall SWE
W70 Kari Timenes Laugen NOR
W75 Ilse Uus EST
W80 Ebba-Lisa Flyger SWE
W85 Vre Harzenmoser CZE
W90 Elvy Fredin SWE
W95 Astrid Andersson SWE
M35 Dmitry Mihalkin BLR
M40 Petteri Muukkonen FIN
M45 Thomas Jensen DEN
M50 Tzvetan Todorov BUL
M55 Stefan Bolliger CZE
M60 James Crawford GBR
M65 Raimo Hyyryläinen FIN
M70 Olli Lehtinen FIN
M75 Helmut Conrad GER
M80 Jaroslav Havlik CZE
M85 Atsushi Takahashi JPN
M90 Arvo Majoinen FIN
Videos