Today's leg is from an Australian National League Long Distance Event.
Here is what todays Neil Barr writes about this: – Our club runs one of the two Route Gadget sites in Australia. I suspect this is the most utilised of the two. I have trawled through the routes for this year and picked out three that might interest you. Interestingly, each of these is on gully-spur. None of the events on our more technical granite and mining terrains produced interesting route choice outcomes. In the Australian National League Long Distance Event, legs 4 and 9 split the field.
Here you see leg 4 without routes: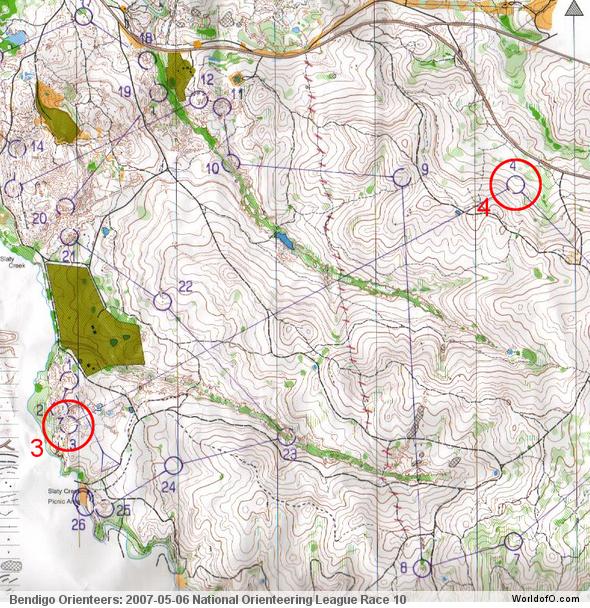 Update 2020: WebRoute
Back in 2007 there was no WebRoute in Route to Christmas – this has now been added to all old 'Route to Christmas' in March 2020. You can draw your own route using the 'Webroute' below. Think through how you would attack this leg, and draw the route you would have made.
The leg with routes: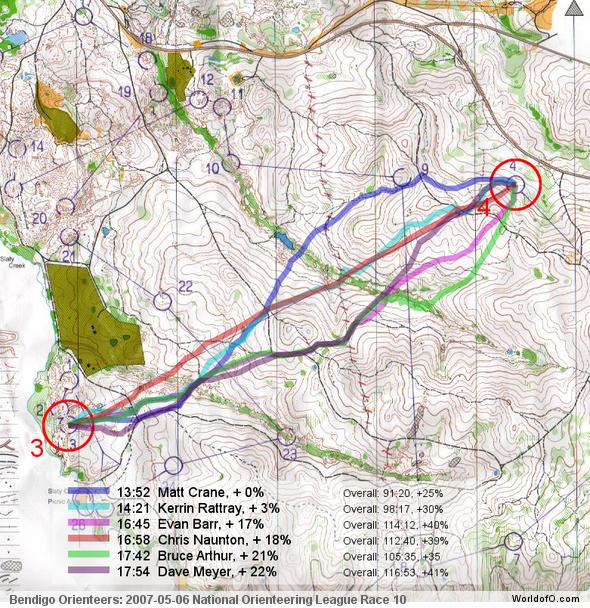 (Note! There is an error in the percentage behind for the total times here!)
Thanks to Neil Barr for this tip! Other tips – please send me an e-mail at jan@kocbach.net. Source: Bendigo Orienteers Routegadget site.