Posted by Jan Kocbach, 29 May 2008@8:21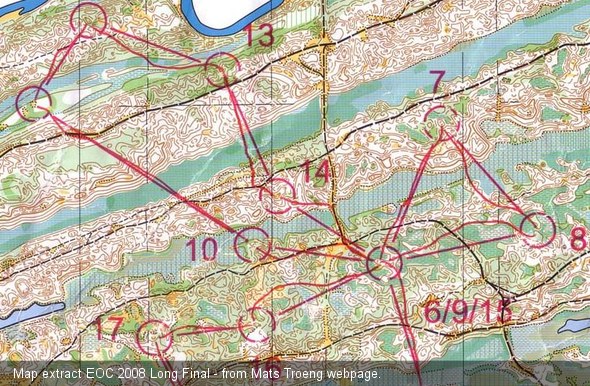 - One of the best and most varied Long distance courses I have run. Nice terrain and interesting orienteering all the way, is Mats Troeng's comment about this years EOC Long Distance Final. Above you see a map extract of the butterfly part of the course.
From a spreading point of view, it seems like the spreading method (butterfly) came too early in the course. Another matter is that butterflies have proven to not be the most effective spreading method in the past.
We will come back with routechoice analysis of the single legs of the course later – for now enjoy the map of Mats Troeng – and the statements of runners here.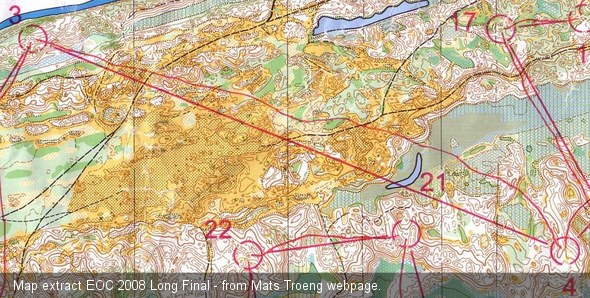 Possibly related posts