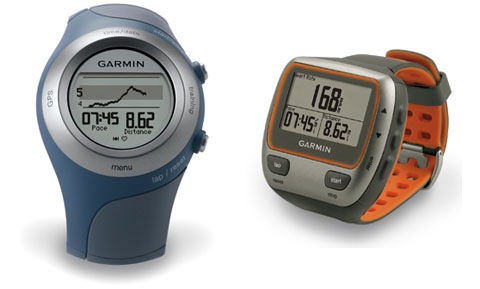 The short version: Passive GPS devices are allowed – sealed/taped GPS watches may not be used. The "ban against GPS watches" imposed by the IOF in WRE events and above according to their modified rule 21.3 has stirred a lot of discussion the last days. As an answer to all the attention, the IOF has published an article entitled "Clarification of IOF Competition rule 21.3 concerning equipment" on the IOF website – which makes it clear that all GPS receivers / pulse watches and other equipment with a display which in any way can aid you navigationally are banned from WRE events and above.
IOF Rules commission answers
– The background to the decision is that the IOF wants to be firm in preserving the key values of orienteering as a sport, and the basic values of orienteering – navigation with map and compass, David Rosen, Chairman of the IOF Rules commission answers via email. – Devices with a display may not be carried, but silent position recording devices that do not give any navigational information to the runner during the race, such as GPS data logger devices without displays, are allowed.. This is basically the same information which is given in the clarification of IOF Competition rule 21.3 concerning equipment published on the IOF website.
Disqualification
– The IOF is committed to implementing rule 21.3 at the 2009 world events, and will take action to monitor compliance, IOF writes in their clarification. – This will be in different forms, both proactive and reactive. It should be clear that an athlete that carries a device that has the functionality to inform about position, direction, distance or altitude during the competition will risk disqualification. It should be clear that covering a display with a temporary seal, such as tape or other means, is not accepted.
National federations?
Unfortunately, David Rosen of the IOF Rules commission failed to answer one of the most important questions we asked in our e-mail – namely "How does the IOF want/expect federations to follow-up this rule on national basis"?. A follow-up of this rule on national basis to include orienteering events on all levels would be a bummer for all those who have bought expensive GPS watches… We are still hoping to get an answer from the IOF on this item though – and will keep you posted if we hear something…
GPS Loggers
There are a variety of GPS Loggers available for $50-$100, and thus the GPS Watch ban should not be a big problem for the analysis of orienteering competitions – except for the use of combined HR and GPS data. Mats Troeng (the creator of QuickRoute) has been testing one GPS logger which gives acceptable accuracy as long as it is positioned correctly (see discussion at Alternativet.nu forum).
My personal opinion is that the IOF decision is understandable based on the possibility to cheat, but I hope this rule will not find its way down to local events… I myself have one GPS watch and two GPS data loggers (of type Globalsat BT-335), and find that i prefer using the GPS watch as it is easier to know that it really works, easier to read out data after the competition, easier to mount it in a way where it gets good satellite coverage, etc. Mr. Routegadget runs with his GPS logger at his back in a sock held by a few safety pins – does anybody have a better way to carry his GPS logger? Maybe the orienteering equipment providers could come up with a good combination of GPS data logger + mechanism to wear them (west, arm strap, etc.).
Discussions
Follow the discussions on discussion forums: