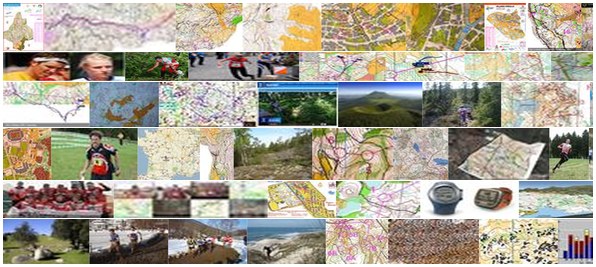 Thierry Gueorgiou found the password to access his webpage again – and now he is not only the "King of Middle", but also the most popular at World of O.
– Yeeeeeeeeeeeeeeees, after one year of desperate attempts, I finally managed to remember my password to update this page, Gueorgiou wrote in his post of January 29th this year – one year and one month after his previous post.
769 click on average
With 35 stories and 769 clicks on average on his stories, a total of nearly 20.000 happy visitors went from World of O to the site of Thierry Gueorgiou. Minna Kauppi, World of O, Sandy Hott and Baptiste Rollier are the next on the list which only contains Elite athletes except for World of O.
| | | | |
| --- | --- | --- | --- |
| Site name | Stories | Total clicks | Average clicks |
| Thierry Gueorgiou | 26 | 19998 | 769 |
| Minna Kauppi | 35 | 22975 | 656 |
| World of O | 169 | 104910 | 620 |
| Sandy Hott | 6 | 3396 | 566 |
| Baptiste Rollier | 8 | 4358 | 544 |
| Marc Lauenstein | 3 | 1598 | 532 |
| Pasi Ikonen | 15 | 7318 | 487 |
| Simone Niggli | 48 | 22449 | 467 |
| Daniel Hubmann | 53 | 23890 | 450 |
| Martin Johansson | 33 | 13989 | 423 |
| Fabien Pasquasy | 7 | 2829 | 404 |
| Øystein Kvaal Østerbø | 51 | 20474 | 401 |
| Matthias Merz | 25 | 9726 | 389 |
| Damien Renard | 6 | 2318 | 386 |
| Mårten Boström | 33 | 12700 | 384 |
| Anne Margrethe Hausken | 34 | 11998 | 352 |
| Rasmus Søes | 16 | 5404 | 337 |
| Ines Brodmann | 8 | 2541 | 317 |
| Katri Lindeqvist | 12 | 3789 | 315 |
| Mats Haldin | 6 | 1824 | 304 |
A total of more than 11.450 stories were posted at World of O this year. For these each of these stories there was in average 87 clicks. It has been another good year for World of O – increasing both the number of visits and the number of outgoing links with between 10 and 20% compared to last year.
More than 1000 stories
OPN.no posted more than 1000 stories in 2009 – many of these short references to other webpages. With 58 clicks per story, this is well below the average 87 at WorldofO. The Portuguese Orienteering Blog has posted more than 500 long stories (included at Page2) – unfortunately only 8 clicks in average for each story, but there is a lot of interesting stuff over there. The Swedish O-Federation and OKansas are the most popular of the ones posting more than 180 stories this year.
| | | | |
| --- | --- | --- | --- |
| Site name | Stories | Total clicks | Average clicks |
| OPN.no | 1080 | 63361 | 58 |
| Portuguese Orienteering Blog | 527 | 4245 | 8 |
| Norwegian O-Federation | 347 | 24988 | 72 |
| Kart-Bosse | 344 | 8010 | 23 |
| Swiss Orienteering | 321 | 19289 | 60 |
| British O-Federation | 290 | 10160 | 35 |
| Swedish O-Federation | 258 | 29918 | 115 |
| Finnish O-Federation | 255 | 6737 | 26 |
| Gular sladder | 215 | 3543 | 16 |
| Danish O-Federation | 202 | 9581 | 47 |
| OKansas – daily thoughts about O | 193 | 23288 | 120 |
| Halden SK Elite | 181 | 13712 | 75 |
| Varegg Orientering | 180 | 3062 | 17 |
| International O-Federation | 176 | 9914 | 56 |
| Kondis.no | 171 | 8645 | 50 |
| World of O | 169 | 104910 | 620 |
| Orienteering.is | 168 | 28621 | 170 |
| Scottish Orienteering Association | 163 | 1335 | 8 |
| RunOway – Route Choice Analysis | 154 | 1881 | 12 |
| Australian O-Federation | 146 | 5903 | 40 |
2009 at WorldofO.com
Read on below to read the 100 top stories of 2009 – first we summarize 2009 at World of O:
Omaps.worldofo.com was introduced this autumn. Even more popular than anticipated – now 15.000 maps are included, and average daily map views are above 1500.
Very popular Fantasy World Cup with The Bushmen as winners and Fantasy JWOC with L-Team as winners were introduced. Planned to continue in 2010 – but we'll see.
New popular live coverage from several of the big events/relays using CoverItLive was introduced. Very popular – something which we will probably continue in 2010 as well. In the WOC 2009 Relay, the ones following the LiveBlog knew more than the speaker. I used the LiveBlog to keep myself updated at the site, and could tell other Journalists what was happening. Jukola was another great LiveBlog event – the Jukola night has never been that short. We had also great Live coverage from all WOC events, from JWOC, from World Games and from 10Mila.
The WOC coverage was even more extensive in 2009 than in 2008 – even without any financial support from the WOC organizers this year (a lot of help on site, though – last year I worked with the WOC organizers and got lodging provided by them). Again all results and pictures from WOC 2009 for each country in one page – very popular during and after WOC.
The top of the WorldofO.com front page was further improved, giving more attention to the top stories.
The World of O Ranking has been further updated throughout the year.
Many new Orienteering pages and blogs have been added to World of O – also increasing the number of readers at World of O.
World of O has been online at Twitter throughout most of the year – getting more than 200 followers, and Tweeting regularly about interesting stuff. Lately the Tweets are also integrated directly in the news flow at World of O, giving 100-200 clicks on most news posted.
A series about GPS and Orienteering was written – popular stuff among the readers, and surely Orienteering maps on your mobile phone will be part of the future.
The "Orienteering Achievement of 2009″ was a big success with nearly 3500 votes given and a lot of attention given in the orienteering community – a very nice cooperation with Ultimate Orienteering.
World of O Calendar is continuously being updated – some improvements are planned there though. One improvement to come is a map-view of events (see test-version here). Also there are plans to include Swedish, Swiss and other events directly with position.
World of O Maps is getting more and more maps. Lately Germany has started building up a database of their maps using World of O Maps. I've been helping them getting things going, also including a German language setting for adding/viewing maps.
WebRoute – a tool where you can draw your own route for a leg or a course – was introduced in January. Has also been a popular addition with more than 100 legs/maps posted. Take a look now and see if you missed some of them. Most popular in WebRoute this year was this leg from Route to Christmas.
Route to Christmas has one again been very popular in December. 24 Days – 24 legs. This year made interactive by adding the possibility to draw your own route before looking at how the actual competitors ran.
Sister-site about Cross Country Skiing and Biathlon WorldofXC.com has been launched as an early test version. Probably won't put too much time into that one, but nice to keep myself updated on my favorite winter sport.
Any suggestions for 2010 – or comments about 2009 – are very welcome. Either using e-mail to jan@kocbach.net, or as a comment below. Reading all the above, it looks like I've got to get out running instead of sitting in front of the computer – hope to be more out there in the forest among you in 2010, and you might have to live with a bit fewer new site additions then…
Below you find the 100 most read stories in 2009 (sorry about some character set problems for some of the stories).
---
World of O: Live TV Coverage for World Cup Oslo
International viewers WILL be able to view the excellent webTV-coverage promised from the the World Cup races in Norway June 26th and 27th. For some time it was unclear if the coverage would be available outside Norway. There will be a separate link for international viewers and a separate link for viewers in Norway. In addition, full GPS tracking of about 50 athletes will be available during the races. Web TV production will be made with 7 cameras by a Finnish production company. GPS tracking will be made by GPSseuranta – the same tracking which got a lot of praise during the NOC and Jukola. On Friday the races takes place from 13.30 CET to 17.00 CET, and SaturdayÔÇÖs race is held between 14.30 CET and 17.00 CET. See more information in the article about the Fantasy World Cup. 24 nations Runners from 24 nations will participate in the World Cup round. This will be the biggest TV show from Norwegian Orienteering yet, with 7 cameras and direct web-TV broadcast at nrksport.no including GPS-Tracking of 50 runners (20 women and 30 men). Some useful links: GPSseuranta page for World Cup races 3 and 4 O-festivalen homepage (English version) – Links to webTV coverage will be given here Bulletin Four – O-Festivalen World Cup …
World of O: JWOC Long: Map and Results
[Only first part of the course for now – will be updated with complete map when it is released as well as results] Silvermedalist from the sprint yesterday Ida Bobach (DEN) took the victory in the womens class a minute ahead of yesterdays winner Jenny L├Ânnkvist (SWE). Thus the two switched positions. Marika Teini (FIN) took the bronze, making the podium completely Nordic. Above you see the first part of the womens course. The mens class is still not finished – we will update this article with results from the mens class and maps as soon as possible. Further parts of the map will be published in the LiveBlog below as soon as they are released. Unofficial results – women Pos Athlete Nation Finish Time 001 BOBACH Ida DEN 54:12 002 LÖNNKVIST Jenny SWE 55:33 003 TEINI Marika FIN 56:28 004 SKJERVE Elen Katrine NOR 56:37 005 GROSS Julia SUI 57:41 006 LÖFGREN Kristin SWE 58:17 007 MOLOTKOVA Margarita RUS 58:24 008 TRITSCHLER Sophie SUI 59:40 009 ARNESEN Mari Jevne NOR 1:00:24 010 MADLOVA Vera CZE 1:00:26 See also full unofficial results, women. Links Live results JWOC Long The JWOC 2009 official webpage – including all official information Result JWOC Long 2008 Fantasy JWOC JWOC Sprint map and results JWOC Training preview at Worldofo.com LiveBlog Relive the excitement in the LiveBlog below. JWOC Long …
Thierry Gueorgiou: Again not as good as in 1983à*

The first important race of my season, the Tiomila, took place this week-end near Perstorp. Kalevan rastiÆs runners came in Sweden much more prepared than the previous years, but we still didnÆt manage to achieve our common dream. The good point is that Tiomila is organized every year, the bad point is that regrets last foreveràWe managed to stay in the game during the first part of the race, but after the 6th leg, we slowly but irreparably slid out of the very top positions. I started my leg, the last one, some 6,5 minutes behind the leaders Kristiansand OK and IFK G÷teborg, into the 6th position. …
» Read complete story (Main page only)

World of O: New IOF Rules: No more GPS-watches on WRE-events

You won't be allowed to carry a GPS watch like the Forerunner 405/305 on WRE races, World Cup races and WOC races from June 1st according to the new IOF rules published by the IOF today. Note that the IOF rules are not applicable to events which are not organized through the IOF, and thus GPS-watches may still be used in all local races, national races, international races without WRE-status, Jukola, etc. Whereas the previous set of rules stated that navigational aids like e.g. GPS-watches could not be used during the competition, the new rules state that navigational aids may not be carried. One could argue that a GPS-watch is not a navigational aid, but that is no use – all GPS-watches available can show you running distance and altitude, which may definitely aid your navigation. However, you may still use GPS logging devices without a screen – which give you no information at all as a navigational aid. One example is the Globalsat BT-335 Data-logger, which can log your position every second while running, but which gives you no navigational aid during the competition. For the sake of the development of the sport of orienteering, I hope that national federations will not follow the IOF-rules and disallow carrying GPS-watches in all races. Disallowing wearing of GPS-watches in WRE-races, World Cup-races and WOC-races makes sense – but for other competitions one should allow competitors to carry the GPS-watches with rules according to the old formulations in the IO…
World of O: Ouch – big mistake!

Following up the post on the mistakes from the NOC Long distance, we could not just ignore this huge mistake from the last leg in todays NOC Relay. Norway 3 and Finland 2 completely lost control on the way to the second last control – getting far off to the south (see above). …
World of O: What A Fantastic Orienteering Thriller!

This route choice to the third last control – and Hubmanns higher speed – decided the Jukola relay after a long night of running and orienteering. What looked like an easy victory for Halden after Anders Nordbergs fantastic 3rd leg, turned into a thriller on the last leg with Thierry Gueorgiou (Kalevan Rasti), Daniel Hubmann (Kristiansand OK) and Emil Wingstedt (Halden SK) running head to head for the Jukola victory. The ones keeping awake through all the night – following the WoO/UO LiveBlog – got a fantastic experience. We followed the excitement in the forest north of Mikkeli step by step – below you get some excerpts from the last leg. All images are screenshots from the Jukola web-TV service. Daniel Hubmann – Kristiansand OK (winner) – I felt really strong, and also in the forest I made no mistake. I had one difficult situation where I lost contact with Thierry, but then I got contact with him again. – I knew that the last foour controls were more or less running, so I was looking forward to this. I had a good feeling. Thierry Gueorgiou – Kalevan Rasti – I had a good chance in the middle of the race, but then I did a big mistake. The last kilometers I was already quite a lot behind, and I had already lost. – I felt quite well during the race, but I couldn't use the course to get away from Daniel because we had the same forking. Thus Daniel took the victory in the end. The decisive moments of the last leg From the start, Halden with Emil Wingstedt had a l…
World of O: Full Jukola GPS Tracking now available

A lot happened in the forest among the top teams – now you can replay GPS Tracking from all legs in both Jukola and Venla relays on the GPSseuranta website, and understand more about how the two relays developed. Already early on the first leg KOK had some trouble (see above), but Jon Duncan run fast – and was soon in the lead group again. Later on the leg, a group of runners had trouble finding the 9th control (where was the compass?). Both screenshots are from the GPSseuranta webservice. GPSseuranta Jukola and Venla Tracking Map from last leg of Jukola with routes of Hubmann, Gueorgiou and Wingstedt (also from GPSseuranta) …
World of O: JWOC Sprint: Results and map
The big favourite in the womens class, Jenny L├Ânnkvist, took home the victory in todays JWOC Sprint. This article will be updated with map and full results. Women – Unofficial results 01 LÖNNKVIST Jenny SWE 13:34 02 NOVOTNA Tereza CZE 14:02 02 BOBACH Ida DEN 14:02 04 ARNESEN Mari Jevne NOR 14:16 05 JENZER Sarina SUI 14:26 06 MYHRE Ingjerd NOR 14:27 07 KIRK Fiona SUI 14:31 08 VINOGRADOVA Natalia RUS 14:43 09 ROOS Elena SUI 14:44 10 TRITSCHLER Sophie SUI 14:48 Men – Unofficial results (will be updated) Links JWOC homepage …
World of O: New QuickRoute: See your map and route in 3D!

Fantastic news from QuickRoute & Mats Troeng: Now you can see all your maps and routes in 3D using Google Earth with the new QuickRoute version 2.3. You can proceed just as you always did with adjusting your route to your map – and without any extra work, you can view the map at its correct position in 3D in Google Earth. Only seconds away Previously you had to use at least 10-15 minutes adjusting the map this accurately in Google Earth (and most people didn't bother at all) – now you can do it in 5 seconds with no extra work. I have been testing this feature for some time now in a development version of QuickRoute, and I can only say that this is really great for visualization. We tested live GPS tracking at a local relay two weeks ago, and the 3D Google Earth visualization of runners positions on the map in real time (OK – we had a 90 seconds lag) really impressed the viewers. The positioning of the map was done in QuickRoute by just uploading a random route from the area – and the same positioning was also exported to RouteGadget for the positioning of the map in RouteGadget which was used as a server for the tracking. QuickRoute 2.3 even includes replay-functionality where you can replay your route (or the routes of several runners) in Google Earth. This kind of replay-functionality has been asked for numerous times – and now it is finally here, and even in 3D…. Everyting an orienteer wants QuickRoute has gone a long way since its first version (see i…
Thierry Gueorgiou: Great start in Madeira

Yeeeeeeeeeeeeeeees, after one year of desperate attempts, I finally managed to remember my password to update this pageà Since the winter is quite tough in St Etienne, I spend most of January in warmer places: two weeks in Guadaramar (Spain) and one week here in Madeira with Franþois.Today was organized the first stage of the Madeira Orienteering Festival û a middle distance, and was therefore labeled as my first competition of the year. …
» Read complete story (Main page only)

Minna Kauppi: FCUc…K
Its okay if you ski while the others are running. Its okay if you run in the water while the others are running. Its even okay to make some ab trainings while the others are running. But when your back gets a cramp too, its better to call dad to get your big ass out from the fcuckkk..ing national team camp………….FcuCKKKK. It aint easy. Life I mean….
» Read complete story (Main page only)

Thierry Gueorgiou: Selection races on Swiss ground

French team spent the last days in Switzerland to select the runners for the next training camp in Hungary (14th-21st May) as well as the Nordic championships races.The races werenÆt especially relevant for any of the competitions to come, but at least it was totally unknown terrain for everyone. …
» Read complete story (Main page only)

Thierry Gueorgiou: Great trainings in GARGANO û excellent idea for WMOC 2012à

A long period of training camps is now over with the last days spent in Southern Italy. I traveled there with my teammates from Kalevan rasti, but also joined in couple of trainings the Mora, Czech and Finnish teams.The atmosphere in Puglia was excellent with lot of good trainings on challenging terrains. The forest Umbra is the type of forest where you get nothing for free and you have to work hard to be pleased with your performances. …
» Read complete story (Main page only)

Thierry Gueorgiou: Time to be precise!
As the whole World noticed it, there are slightly more than 10 days left before the real game begins with Tiomila. And thatÆs why the runners of Kalevan Rasti bunched together again in SkÕne last week.The weather there was just perfect and we could fully experience what this part of Sweden as to offer. This was a surprise for me to see such diversity of terrains within few kilometers. …
» Read complete story (Main page only)

Minna Kauppi: You can`t always be the best
Thats why you must prioritize those things in which you really want to be the best. Still its nice to play the what if games. Even though Im satisfied with the bronze I got in Finnish champs in cross country running there are still some what ifs Im dealing with… What if I started to concentrate more on running only, would I be able to challenge the best girls in Finland and would I be able to run much much faster? Its so hard to say, but to be honest I may be just a little bit too late with these thoughts as Im definitely more close to an oldie than a child at the moment;) But its not forbidden to have these what if questions, or is it? In the winter, as I was following the World Champs in Liberec, I also had my what ifs. I was a rather good skier as I was younger and during last winter I did most of my training by skiing and cycling. So, of course, I started to wonder. What if I had decided to become a skier, would I be in Liberec now in the Finnish team fighting for the medals? What if…. But hey. What if I just concentrated on my own sports and left these speculations for the days in the swing chair. What if could be able to leave the ifs away after the Tuesdays first sprint race and Wednesdays O-league event? What if I could be just satisfied with my orienteering after those competitions? What if we orienteers in general left the what ifs for a while and were just concentrating on the real job? Thats worth consideration, I think. Its just impossible to be best in e…
» Read complete story (Main page only)

Thierry Gueorgiou: Stony?!

TodayÆs training was a good test to know if you need to tape your ankles or notàThis terrain (Retournac) is about 50 minutes driving from St Etienne, in Le Puy direction, and mainly consists on mass of fallen rocks. Hopefully the course setter avoided the worst parts and the training remained pleasant.But no one said that orienteering should consist of running under 4 min/km… …
» Read complete story (Main page only)

Thierry Gueorgiou: Intensive week in Portugal

The first training camp of the French national team took place, last week, in Evora. This camp was full of nice and fast trainings. Even if the visibility over there is so good that navigation is rather simple, some controls were enough challenging to call this camp as a good preparation for the season. I have always thought that March-April period is really important to build the technical routines for the season. …
» Read complete story (Main page only)

World of O: – A group of dizzy chickens around Simone

Did influence from other runners cost Simone Niggli a top position in NOC Middle? A detailed analysis of grouping in the Nordic Championships shows that even if there were a lot of packs – especially in the Middle – the runners getting the top positions did not gain a lot by running in packs. On the contrary – the analysis indicates that several runners might have lost time by being in big packs instead of gaining time as we have seen in other competitions. Rather small – The influence-benefits for both races and all classes seems to be rather small, even if there were lots of meetings in the forest. I assume that it wasn't the separation techniques alone but a combination of terrains, difficulty, long legs and separation, says Swiss Martin Lerjen who has made the analysis. Lerjen is the man who made a very interesting analysis of the packs in the European Champs last year, when there was lots of discussion about grouping. – A lot of mistakes were made in packs, so it might well be that packs were no good this time, Lerjen comments. Lerjen does not say anything specific about the NOC middle distance races of Simone Niggli (10th place) or Emma Johansson (12th place), but the packfigures from NOC middle give Niggli and Johansson 1st and 2nd best "calculated running time without pack influence", respectively. This is of course only a scientific calculation with no real significance – and we all know that an important part of the task for an orienteer is to man…
Daniel Hubmann: Jukola-Sieger mit KOK!!

Nach dem Tiomilasieg versuchte Kristiansand OK bereits im letzten Jahr an der Jukola gut abzuschneiden, was uns mit dem 12. Rang nicht ganz gelang. Dieses Jahr nahmen wir den nächsten Anlauf die grösste Staffel der Welt zu gewinnen. Obwohl wir zwischenzeitlich einen Rückstand von über 10 Minuten hatten, schafften wir die Wende und konnten uns nach einer spannenden Schlussphase als Sieger feiern lassen! …
Thierry Gueorgiou: Call of duty

Last week, I fulfilled my duty while taking part to military French championships. Usually, the courses and terrains selected for those races are quite basics and not that difficult. But this edition will remain a long time in competitorÆs mind. The competition took place in the famous Clermont-Ferrand terrains, partly on the World Cup 2006 long distance map and were extremely challenging.One week before the first important individual races of the season, the Nordic championships and World cup races, it was a perfect timing to make my final adjustments. …
» Read complete story (Main page only)

Daniel Hubmann: Spring Cup in Dõnemark

Nach drei Tagen Tiomilavorbereitung in Südschweden startete ich mit Kristiansand OK übers Wochenende am Spring Cup, wo gleich drei Wettkämpfe auf uns warteten. Ich hatte in jedem Rennen einzelne, heikle Situationen zu bewältigen, trotzdem war es über das Ganze gesehen ein gelungenes Testwochenende bei frühlingshaften Verhältnissen auf der Hauptinsel Dänemarks. …
World of O: DSQ of Weltzien reverted due to map error
A small drama involving Audun Weltzien after the NOC Sprint Finals yesterday: As everybody could see during the GPS-tracking (see above), Weltzien ran through a hedge marked with 'Impassable vegetation' between controls 6 and 7. Thus he was disqualified by the organizers. However, a protest from Weltzien made the organizers revert the DSQ. – Note that the hedge looks to be drawn with thickness of about 0.2 mm, while the minimum width of a hedge of this type is 0.4 mm according to the ISSOM, H├Ñvard Tveite – leader of the Norwegian mapping group – comments. – Thus it is very difficult to see that this hedge is drawn as impassable. It looks like several other runners have been tricked by the same, as several others have also started in this direction. – Audun Weltzien called me, and I advised him to deliver a protest on the disqualification, Tveite continues. According to Tveite, the protest was followed, and Weltzien is now in the official results of the organizers in the 19th spot for the World Cup. The official results at the IOF page – including WRE and World Cup points are however not posted yet (thus no updated Fantasy World Cup standings as of yet). …
Daniel Hubmann: Trainingslager Portugal, Teil 1
Die letzte Woche meines Trainingslagers im Süden ist bereits angebrochen, nachdem ich auch in der vergangenen Woche zusammen mit Kristiansand OK sehr gut trainieren konnte. Mittlerweilen habe ich über 20 OL-Trainings absolviert, fühle mich aber nach wie vor fit und bin motiviert für die kommenden Trainingstage an der Atlantikküste von Portugal. …
World of O: QuickRoute developer: – This is really sad news

– This is really sad news, especially for me as the QuickRoute developer. The result of hundreds of hours of unpaid work is now banned to use at major international events. At least for the vast majority of athletes that do not have a non-display GPS watch, Mats Troeng – developer of the very popular QuickRoute software – comments the new set of IOF rules made public earlier today. – This is a really contraproductive decision made by the IOF. In my opinion, IOF should aim for making our sport more attractive. And letting the top athletes share their route choices with their fans world-wide certainly makes the sport more attractive and visible. Banning them to do so is NOT attractive, Troeng continues in a comment to an article about the issue here at WorldofO.com. The reason for Troeng's reaction is that you won't be allowed to carry a GPS watch like the Forerunner 405/305 on WRE races, World Cup races and WOC races from June 1st according to the new IOF rules published by the IOF today. Note that the IOF rules are not applicable to events which are not organized through the IOF, and thus GPS-watches may still be used in all local races, national races, international races without WRE-status, Jukola, etc. However, these are the most important races – and there is also the risk that national federations will follow up the IOF rules with a similar set of rules on national level – banning GPS-watches from the sport altogether. – WhatÔÇÖs next? Forcing top athletes …
Simone Niggli: Norway and Finland are beautiful!, svensk text nedf├Âr
…
Anne Margrethe Hausken: Cover girl
…
Simone Niggli: The first steps…
…
Baptiste Rollier: Season start (with map)

After some easy warm up at Tiomila and Torridalsloppet it was time to start the season for real.I went to Naerlop at Steinsland with high expectations. Unfortunately my technic was still a little buit rusty today…I hope to be able to improve it until the next competition.Sorry for the people who worried about me and were on their way to save me from this wild wood….
Thierry Gueorgiou: Muddy week-end

The 6th French team training camp of the winter took place this week-end near Sisteron (140 km north of Marseille). The terrains over there are quite interesting even if the visibility is really good as most of the terrain is open. Most of the time, the challenge is to find the best line to avoid some of the steepest gullies. The bad weather of last days didnÆt help us to reach high speeds since a good layer of mud covered those steep slopes. But couples of good trainings were planned. …
» Read complete story (Main page only)

Baptiste Rollier: Training camp in South Africa

For about 2 weeks Im in Dullstroom, South Africa, with 7 other Swiss orienteers. We are using the benefit of the nice and warm weather in order to boost our shape.After some days in Dullstroom we visited the Kruger Park where we try to see the Big Five (lion, elephant, leopard, rhino and buffalo). Unfortunately no leopard crossed our way. But we had the chance to meet a complet familly of lion coming back from its breakfast.We stayed 3 days at the Lakvenlei forest lodge where there are some orienteering maps. The highlight of the stay was the middle distance training where Graham Gristwood and Rasmus Soes joined us.We will stay in Dullstroom 10 more days and will make the most out of it……
Orienteering.is: Gueorgiou: The mind is the ultimate weapon
The Middle Distance King, Thierry Gueorgiou is up for yet another medal hunt. After being the absolute best in 2007, and taking two golds during the last WOC, Tero is aiming for gold this year as well….
World of O: Camera-crash for Hausken

The tabloid title is copied from the Norwegian Broadcaster TV2. With the Open Nordic Champs and the start of the World Cup season coming up on Saturday, Norwegian TV2 – the biggest Norwegian private Broadcaster – gets some focus on orienteering again. The title above is from their short preview video/article where they've taken Anne Margrethe Hausken and Anders Nordberg out to make an interview and show some running in the forest. It is good to see that the Nordic Champs get some TV-coverage – you can see the video here. There will be extensive TV-coverage in Finland from the Nordic Champs, and the Swedish Orienteering Federation reports that NOC 2009 Middle and Sprint Finals will be broadcast live on Swedish TV4 Sport on Tuesday and Wednesday. If somebody knows it there will be any TV-coverage available on the Internet, please add a comment below, and I'll update the text accordingly. Some preview articles for NOC 2009 Orienteering.is – preview womens class Orienteering.is – preview mens class Ultimate Orienteering – short preview Program NOC 2009 June 4th – Arrival of teams June 5th – Model event: Long and Middle distance and Relay June 6th – Long distance (NOC 2009) June 7th – Relay (NOC 2009) June 8th – Model events: Middle distance and Sprint June 9th – Middle distance (NOC 2009 & World Cup race 1) June 10th – Sprint, Qualification and Final (NOC 2009 & World Cup race 2). …
Simone Niggli: Bern by Night & Snow…
…
Daniel Hubmann: Trainings und Lipica Open in Slowenien

Die letzten fünf Tage verbrachte ich im Karstgelände von Slowenien, nahe der italienischen Grenze, wo ich interessante Trainings absolvierte und das Lipica Open gewinnen konnte. Damit sammelte ich wertvolle Erfahrungen in einem Gelände, das auch bei der diesjährigen WM in Ungarn anzutreffen sein wird. …
Sandy Hott: Tiomilaà with a bun in the oven.
Exciting times in the Hott family……
World of O: NOC Test Long: Hausken and Nordberg – Updated map

The Norwegian NOC Test races over the long distance east of Oslo got as hard as expected – Nordberg taking the win in the mens class in 92:08. Nordberg was 25 seconds ahead of the winner of yesterday – Carl Waaler Kaas, with H├Ñvard Lucasen in third position. In the womens class – Hausken with 73:37 had nearly two minutes down to Marianne Andersen – and another two minutes down to Simone Niggli. Above you see the first three controls in the mens course. The course was dominated with many long legs where the runners had to fight all the way to keep up the speed and do the correct choices. We will come back with an analysis of some of the most interesting legs later on. Results This was an important victory for Anders Nordberg, who really wanted to win this long distance race in order to show that he is where he should be ahead of the Open Nordic Champs. – I am very satisfied with my race today, Nordberg said after his race. The Norwegians dominated the long distance in the mens class today – not surprisingly as this was an important race for them – and more a training for the Swiss, Swedes and others participating. Still, Baptiste Rollier finished 5th, +2:18, Emil Wingstedt and Marcus Milleg├Ñrd finished 9th and 10th, Kiril Nikolov 14th and Daniel Hubmann 19th (pictured below on his way to the finish today). Full results will be available from the organizers website …
World of O: Kauppi and Hubmann favourites – Live from 14:30 CET

World Cup, O-festivalen: Daniel Hubmann has 1.26 to catch on Peter ├ûberg and Carl Waaler Kaas, but is still the favourite of the WoO Fantasy World Cup managers in the mens class when the World Cup continues with a long distance chasing start at O-festivalen in Oslo today. For the women, Kauppi is the big favourite. There will again be possibilities to follow this exciting race with live webTV, live GPS tracking and live results. Follow the race live Use the following possibilites to follow the race live Startlist men and startlist women Online results Live webTV for international and norwegian viewers Live GPS Tracking Arena speaker (combination of arena speaker and webTV might be a good option for international viewers who do not understand Norwegian) Manager favourites Below you see the favourites of the managers in the WoO Fantasy World Cup ahead of the chasing start. Minna Kauppi (194 teams) Daniel Hubmann (193 teams) Thierry Gueorgiou (191 teams) Simone Niggli (157 teams) Peter Öberg (147 teams) Helena Jansson (147 teams) Matthias Merz (137 teams) Marianne Andersen (120 teams) Anders Nordberg (114 teams) Emil Wingstedt (94 teams) …
World of O: 10Mila LiveBlog all day&night – 1400 unique visitors

Want to Replay the excitement of the 10Mila night? The 10Mila web-TV coverage was going down and up during the day and night – but the WorldofO.com LiveBlog was full of activity all the time from Saturday morning until Sunday morning. This was definitely the 10Mila-night I've felt the least tiredness – and this was thanks to everybody contributing to a nice night! You can take a look at the recorded version of the LiveBlog below. Thank you to everybody contributing! I'm sure this is not the last time we've seen a Coveritlive.com Blog on an orienteering race. And of course – congratulations to the winners: Halden and Kristiansand who provided us excellent entertainment along with the others fighting in Sweden! Some statistics: Total unique readers: 1406 Writer Comments Published: 910 Reader Comments Published: 827 Images: 80 shown Polls: 46 shown Replay of LiveBlog You can replay the excitement by scrolling through the LiveBlog below: 10Mila 2009 …
World of O: JWOC Long: Live from 10:00 CET

Here you find all the information you need to follow the JWOC Long distance – including the popular interactive startlist. Above you see the old map of Passo Rolle – a very interesting alpine terrain. The JWOC Long distance is a lengthy affair – lasting nearly 7 hours from the first start until the last starter is in the Finish. Nevertheless, it can be very exciting for people who know the orienteering scene. Last years JWOC Long distance in the mens class was a real Thriller – only 14 seconds dividing Gold and Bronze! The first start is at 10:00 CET in the mens class and 10:01 CET in the womens class. The last start is at 15:42 CET and 14:09 CET, respectively. Map with the course Again we hope to be able to give you the map with course over at the LiveBlog when the last runners are into the forest (at least the part until the spectator control) – more info about that at the LiveBlog. Jerker Lysell at 10:02 One of the favourites in the mens class starts already at 10:02 – Jerker Lysell (picture above). Expect him to set a good time, which it will be hard to beat. At the other end of the startlist, we have got yesterdays winner Matthias Kybyrz at 15:24, Gustav Bergman at 15:26 and Olli-Markus Taivanen at 15:38 (does anybody know why he didn't start yesterday?). It's going to be a long day! Sarina Jenzer at 10:25 The Swiss are big favourites today again. First out of the favourites in the womens class is Sarina Jenzer starting at 10:25. The last favourite out amo…
Simone Niggli: Sun, fun and great training!

Das Trainingslager in Portugal war von A wie Atmosph├ñre bis Z wie Zielerreichung gelungen. Sch├Ânes Wetter, tolles Gel├ñnde und viele gute Trainings, was will man mehr!?…
Matthias Merz: Cross Schweizermeister!
An diesem Wochenende fand in Welschenrohr, und vor allem im Dreck, die Cross Schweizermeisterschaft statt. Wie erwartet war ich besser in Form als in den Jahren zuvor – mit einem Sieg hätte ich aber trotzdem nicht gerechnet. Umso grösser ist natürlich die Freude über meine erste Goldmedaille in der Leichtathletik……
» Read complete story (Main page only)

OPN.no: Jon Tvedt er d°d

Sammen med sin bror og en kamerat reiste Tvedt opp pÕ Gullfjellet s°ndag formiddag for Õ l°pe rundt omrÕdet kjent som Sydpolen. – Det er på rene at Jon Tvedt har fått et illebefinnende på treningsturen, skriver Bergens Tidende. Jon Tvedts liv har vært fylt av kontraster. Familiært har det vært mye sykdom og motgang for hardhausen fra Bergen og IL Gular, mens han på idrettsbanen har høstet stor suksess. 4. plass fra mellomdistansen i USA-VM i 1993 og 5 NM-gull på rad i NM ultralang er blant prestasjonene vi O-løpere husker best. De siste årene har Tvedt dominert fullstendig i norske motbakkeløp. Jon Tvedt ble 42 Õr. …
Thierry Gueorgiou: French Clubs Championship

On last Sunday, the most appreciated competition by the French orienteers took place in CorrÞze. This relay consists of 8 legs with a mix of classes (with at least 3 women, 1 W18-, 1 M18- , 1 H35+, 1 D35+) and is definitively the highlight of club season here in France.I ran the last leg for my French club, Nature Orientation Saint Etienne and we had a clear win. The seven previous runners did such good job that I started my leg with a comfortable 15 minutes lead. …
» Read complete story (Main page only)

World of O: JWOC Middle Qual: Maps and Results

Live speaker sound, quite a lot of technical orienteering and the most interesting leg for routechoices in the JWOC so far. That's what the JWOC Middle Qualification gave us today. Most favourites when on to the final – and tomorrow we are ready for the big day – The Middle Final – with even more technical orienteering today. Fantasy JWOC Remember to update your Fantasy JWOC Team – now it is clear who will be in the finals. Maps Below you see one of the qualification heats for men and one for women – including a WebRoute for one of the most challenging legs. The other maps are given in the LiveBlog at the bottom of this page. Powered by WebRoute – WorldofO.com [Men] [Women] Results All runners qualified for the A-finals are listed below (Note! Based on unofficial online results). 20 runners from each of the three heats qualified for the A-finals. Pos Athlete Nation Finish Time Diff 001 HUBMANN Martin SUI 26:20 +00:00 002 BOSTRÖM Olle SWE 27:33 +01:13 003 HANSEN Rasmus Thrane DEN 27:52 +01:32 004 BOBACH Søren DEN 28:03 +01:43 005 INDGAARD Ulf Forseth NOR 28:05 +01:45 006 HAJEK Daniel CZE 29:11 +02:51 007 MORAWSKI Jacek POL 29:17 +02:57 008 PETRZELA Jan CZE 29:20 +03:00 009 STANFEL Matja~ CRO 29:28 +03:08 010 ROMÃO Tiago POR 29:36 +03:16 011 RINGOT Mathieu FRA 29:51 +03:31 012 PORTIN Fredric FIN 29:57 +03:37 013 RINGER Stefan SVK 29:59 +03:39 014 PRUNSCHE Christoph GER 30:07 +03:47 015 N…
Minna Kauppi: Let`s fix it with sport tape…
I just came from our team camp from Vierumaki where we spent a couple of days skiing in cold weather and running too. You heard me right. I really ran and I loved it:) Actually, after over one months total brake in running trainings my plantari fasciti hadnt become better at all but I was just so fed up with all the skiing and cycling that my head was just about to explode, so I decided to start running anyway. Luckyly, we have the great invention, sport tape, which can be used for almost any purpose. Ive fixed our car with it once and used it in furnitures as well as in clothing and now its functioning as a tendom in my foot. Sound grazy doesnt it? Even though my running felt quite bad after many months of alternative training, it was just so much fun! And as the foot doesnt seem to get any worse, Ill maybe just continue like this for a while and see if it gets tired of having the inflammation too. So, Ill keep my ass up and run forward. Tomorrow, Ill also visit a physiotherapist in Helsinki before heading back to Jyvaskyla. We had also a reason to celebrate with the girls. Sirkka-Liisa had gotten married with her Petteri and we decided to get some cake to surprise her. And so did she. So, we had two splendid cakes to enjoy after the first training on Saturday. It was also really nice to see all the others after such a long time. Next weekend, Ill be training in the same place with the national team and I just hope Ill still be able to run then;)PICTURES: Mrs Sirkka-Liis…
» Read complete story (Main page only)

Mårten Boström: Huge 5k PR in Seattle
I am an extremely happy man right now. Things have just been clicking well lately and when life as a whole is in balance, running, which is a major part of my life follows. I bettered my 5000m all-time Personal Record by 15 seconds in Seattle on Saturday in an indoor race with a great team effort from the NAU Lumberjacks. With my time of 14Æ06ö10 I was only the fourth fastest NAU athlete in my heat! Mark Fruin was a mere second ahead, while Ben Ashkettle and Diego Estrada both broke 14 minutes for the first times in their careers. I run with these guys every day of the week, so thereÆs some healthy competition and lots of pushing each others on a regular basis. That combined with increased mental training and a newly started strength program to improve my running form will hopefully help me towards my goals throughout the rest of this track season. And by the way, Seattle is a sweet city! …
» Read complete story (Main page only)

Thierry Gueorgiou: Alain Berger as new French Team Coach

It took a while to find the successor of Petter Thoresen as French team head coach. But the final decision was taken today and it will be the Swiss Alain Berger who will take the responsibility of the French team over next years.Alain Berger has been one of the most successful Swiss orienteer in 90ties with a bronze medal in the long distance of the WOC 99 as the most significant result.Lets hope he will manage to bring us to new heights! …
» Read complete story (Main page only)

World of O: NOC Sprint: Fastest route leg by leg

Todays NOC Sprint did not have a lot of route choice alternatives – the most important thing was to make a quick decision for each leg – and avoid small mistakes. For the longer legs, mostly the alternatives where similar in time. Below you see the route choice giving the best split for each of the longer legs in both men and women categories taken from the GPS Tracking. If you want to further analyze the race, use the following links: GPS Tracking NOC – Replay in browser Splitsbrowser – mens class Splitsbrowser – womens class Splits men – provided by the organizer Splits women – provided by the organizer All pictures below are screenshots from the excellent GPS Tracking, provided by the NOC organizers / Tracker. Note that this is the route which gave the fastest split for each leg – and not necessarily the best route. E.g. Khramov had a fantastic last part of his race, winning all legs from control 12 to the finish. …
Simone Niggli: 10mila 2009- as a spectator
…
Pasi Ikonen: Finally 2009
IÆm finally thinking positively again! The World Cup middle distance in Norway didnÆt actually help that yet, but the chasing start on Saturday was clearly a better boost. I caught 18 places during the course and was able to complete the race without exhausting in the heat. In fact, I was rather fresh in the finish. Self-confidence is building up again, but it is a slow progress, even if the physical condition has been better for two weeks already. You just wonÆt perform well technically after a month of problems. After the middle distance race I was thinking about retiring from orienteering…On the next evening I was already planning how to make it perfectly in the World Champs final! Now I have two fine training weeks ahead and situation looks almost splendid. Even the ten daysÆ journey to the World Games in Taiwan seems attempting. Before traveling to Asia, IÆll be running one middle distance selection race in Finland as a fifth starter in the race (hopefully the undergrowth wonÆt be over one meter heightà). Otherwise IÆll be consentrating in good training. Check out last weekÆs happenings below!PICTURES: Totally jammed in regional champs (PHOTO) A happy man to the finish (PHOTO) Icebug eats the wood (PHOTO) So called recovery training after WC (HR) The most demanding part of Isojõrvi (PHOTO) And on the top of the hill it is just perfect (PHOTO) When it is warm during a long run, swim! (PHOTO) Isojõrvi (MAP+ROUTE) Training on week 26 (SUMMARY) Roller skating as a rehab t…
» Read complete story (Main page only)

Orienteering.is: Hanny Allston ÔÇô back on track
The Tasmanian found the balance in her lifestyle and trains hard for her comeback at the World Championships….
Minna Kauppi: öPreparationö for FC in cross-country
The rat has been put to the o-labyrints again but next weekend its time to leave the map home and just run for the joy (or pain) of running in the Finnish champs. I cant really say Ive been doing an ideal preparation for the cross-country champs and Im feeling a bit insecure too. Im afraid that it wont be too easy to get the running rolling easily on a harder ground as I havent competed or trained for it during the spring. Thats why (and just to feel mentally better) Ill make a 5 km:s own race in a couple of hours. However, last week I tried to train everything else and my muscles are really waiting for the massage Ill get tomorrow. In the beginning of the week I made some intervals, running technique and an uphill training too. And in the weekend I made one nice o-training on the way to Vihanti where we went to spent the mothers day and ran one o-competition too. After this day, Id better take it easy and make something that makes me quick enough for the weekend. After the cross-country running my bet with Tuomas Tervo is also finally over. We decided not to eat any rubbish (sweets or chips or anything) during the last five weeks and its been really demanding. Even though, we didnt want to spoil the entire spring and allowed ourselves to eat 2 x ¢ litres of ice cream per week, it has been a battle. However, I can really be prowd of myself already as all my candy strikes tend to end after one day only:) So, these are my guns for the running compeitions. Hopefully, theyll w…
» Read complete story (Main page only)

Minna Kauppi: HungaOring
I had an irritatingly happy face when we came back from the WOC-camp in Hungary and Slovakia. Everything went more or less according to the plans and even my physics seemed to be better than I expected. I took it easy at first as I wanted to learn the terrain type. Even though the formations dont seem to be too demanding, its quite easy to slip from the red line when you start running around the big negative forms. In Hungary the trainings were more continental with green areas and big hills. During the weekend, we also competed among some other national teams in Postas Cup. On Saturday morning we had middle qualification which went quite nicely but in the afternoons finals I orienteered like a wild pig and made some nice circles worth of 5 minutes. But if I have something to learn and to improve, so has the map maker;) On Sunday, I decided to run the long distance just between the thresholds but I have to admit that in the big hills my heart was beating a bit faster too. Still, I got a smooth feeling and made jus one bigger mistake. But hey, the fact is that I make perfect runs so rarely that I have to spare them to the WOC:D There are some maps and photos below. Ill concentrate on school stuff this week. In the weekend, well have a training camp instead of Tiomila which seems to be a wice thing to do as we wnat to be on top in Jukola.PICTURES: Route choice intervalls Slovakian depressions Middle Q Middle F Long Running fast soon Stony hills Finishing the middle Q …
» Read complete story (Main page only)

Thomas Dlabaja: The Best Weekend Ever, in France

One month ago I got an invitation from Bruno Marchegay and Thierry Gueorgiou to take part in the Corr├¿ze International Open. I quickly looked at all informations about this and made a decition to visit France for first real competition in my life. Corr├¿ze International Open included a middle distance race on Friday, two rounds of sprint on Saturday and French championship in mix relay. I believed it could be cool to experience atmosphere of French orienteering and test my shape in the middle of preparation training period for first World Cup rounds in Finland.Corr├¿ze International Open is organized every year by a club Correze C.O., which is named after a french department Corr├¿ze in south central France. The department is easily accessible by air.All organization of the Corr├¿ze International Open was on the higest level. I was agreeably surprised and fully satisfied, the same as one thousand another competitors.The middle distance offered a challenging orienteering with very physically demanding beginning, where we have sunk in deep marshes. You can see my and Thierry┬┤s routechoices on the map. I have lost a lot on the second control and few seconds several times afterwards. So I spotted Thierry, who started 2 minutes behind me, already on 11th control. But I kept him behind (to my big surprise) till 15th control, where I lost another 15 seconds and Thierry disappeared in silence ;)Next day we fully enjoyed sprint races. In the morning there was a qualification in fore…
Daniel Hubmann: Trainingslager in Norwegen

Am Auffahrtswochenende reiste ich für ein 10-tägiges Trainingslager nach Norwegen. Zuerst trainierten wir in Oslo für die Weltcupläufe Ende Juni und starteten an zwei Wettkämpfen, den zweiten Teil verbrachten wir dann in einem Fjell in der Nähe von Hamar. …
World of O: JWOC Sprint: Live from 15:00 CET
The interactive startlist below (including runner profiles & pics) along with the LiveBlog (see top of WorldofO.com frontpage) gives you all the information you need to know when the Junior World Orienteering Champs starts with the Sprint at 15:00 CET today. We will be presenting the favourites for the JWOC sprint at 14:00 CET – after the Fantasy JWOC team registration closes. More than 170 runners in Men's class We expect a very tight race with more than 170 runners starting in the mens race. The start in the mens class stretches over nearly 2 hours, with one runner leaving the start every minute. Already at start number 12, we have one of the outsiders – the Finnish super-talent Olli Markus Taivainen (picture above) – World Champion in Ski orienteering in the senior class over the Middle distance in Japan this year – with several JWOC gold medals in Ski orienteering and also several good orienteering results. Taivainen may set a very good time early in the race. Looking towards the other end of the mens start list, we have got Jerker Lysell with the second last startnumber with start time 17:50. Lysell won the NOC sprint in Salo, Finland last month, and should therefore absolutely be considered among the favourites. In between we have a lot of good runners – over the Sprint distance anything can happen! Favourites will be presented at 14:00 CET. 123 Women fighting for victory In the womens class, expect Norwegian Elen Katrine Skjerve to set a good time as th…
Ultimate Orienteering: Hubmann and Niggli Swiss middle champions

If one would logically expect Swiss national championships to be hold inside of the country's borders, it however wasn't the case of the Middle Championships 2009, hold today in the Austrian town of Feldkirch – within a stone's throw from Switzerland, true. Never mind: "the more, the merrier" could have been the possible motto of this competition week-end, as both Swiss and Austrian clubs collaborated in its organisation and a ……
World of O: Routechoice Challenge: Ski-o Tour Day 2

RouteChoice Challenge is a new concept which is similar to Route to Christmas – but still very different. In RouteChoice Challenge you get to see a leg on the map – you submit the route you think you would have chosen, and can then take a look at others opinion – and also see their comment about the leg. RouteChoice Challenge is still in its early testing phase, so please report any problems/comments/ideas as a comment below. There are surely problems in some web-browsers. In this first edition of RouteChoice Challenge, you get a leg from Ski-O Tour Day 2 – the map extract is taken from Ski-o.com. Take a look at the leg (number 5 to 6), draw the route you think you would choose – and then take a look at what the others thought about the leg. If somebody has the winner route for the leg – please add it! Powered by WebRoute – WorldofO.com …
Daniel Hubmann: Intensive Woche in Finnland

Die letzte Woche trainierte ich in der Region um Turku, um meine Geländekenntnisse der letzten Jahre etwas aufzufrischen, bevor dann in knapp 4 Wochen die ersten Weltcupläufe in diesem technisch anspruchsvollen Gelände Südfinnlands stattfinden. …
World of O: EYOC Sprint: Results and Map available

[Updated with map] Victory for Spain with Antonio Martinez P├®rez (picture) in the EYOC Sprint in M18! A great achievement for Spanish orienteering! Spain is a favourite country for training camps for the world orienteering elite in February/March, and it is good to see that this brings something to Spanish orienteering as well. P├®rez has a 4th place from the EYOC long distance on Friday and a 34th place from the JWOC Sprint in 2008. Other victories go to Maren Haverstad (Norway) in D18, Andrey Kozyrev (Russia) in H16 and Sandrine M├╝ller (Switzerland) in D16. Above you see the map for the M18 course – maps for the other categories you find here. Official results EYOC Sprint EYOC webpage …
Minna Kauppi: Number 5
The Finnish sports awards 2008 were given on Monday. I didnt expect to do too well there as the Olympics always come first. So, 5th place was a good result and its the best result an orienteer has ever gotten before. Well, okay Pasi got the same position in 2001,so were equally good then. However,the list of the ten best wasnt too equal as women were just much better this year in Finland, so the guys really have to improve to get some respect;)The list and the points given by sports journalists are below. 1. Satu Mõkelõ-Nummela 3798 (297) 2. Sanna StÚn/Minna Nieminen 2551 (11) 3. Tero Pitkõmõki 2518 (9) 4. Virpi Kuitunen 2372 (25) 5. Minna Kauppi 1937 (23) 6. Janne Ahonen 1681 (30) 7. Henri Hõkkinen 1162 (-) 8. Hanna-Maria Seppõlõ 950 (1) 9. Leo-Pekka Tõhti 925 (7) 10. Valtteri Filppula 668 (6) …
» Read complete story (Main page only)

Ïystein Kvaal Ïsterb°: Sprint in Eger

Today we were running the first competition during the WOC 2009 Training Camp in Hungary, with a sprint race in Eger. In the totally flat area I did a good race, except a big mistake to the 16th control. I thought it was possible to pass between the house and river straight on, and understood too late that it was a forbidden fence there and I had to run far around to one of the sides. To Adam Kovacs who ran to the left on the leg I lost 28 seconds. (Several runners further down on the result list are even faster, but I guess they climbed the forbidden fence.) My result was a 2nd place, 7 seconds behind Kovacs, who won Sprint Cup some weeks ago. Elise Egseth won the womenÆs class. Unfortunately the Swiss and Finish team was not competing today because the terrain was not relevant for the WOC Sprint. Results and splits …
» Read complete story (Main page only)

Ïystein Kvaal Ïsterb°: Map from NOC Relay
Today the Relay during the Open Nordic Championship in Finland was held from the same place as yesterdays Long distance.I was running the 1st leg for the Norwegian 2nd team, and did a good race without any mistakes. I was among the leading teems until the 8th control. On the 9th and 10th control I had different forking from the other teams I had been together with, and could change over as 4th team, 18 seconds behind the lead. …
» Read complete story (Main page only)

Minna Kauppi: In the lap of mother nature
Half asleep after Jukola, we took our stuff and headed towards Rokua national park in Northern Finland. We had rented this old ski cottage on top of Pookivaara where we spent six days enjoying an ascetic life of athlete.The luxuryous cottage offered us a pleasant stay without electricity and showers. On top of that we had to climb about two kilometers up and down the big hills with all our equipment. The main point was to make a lot of basic training and nice o-trainings in somewhat WOC-relevant terrains. On the other hand, it was really fun to live just like öin good old timesö. Pasi took care of the mens job made the wood and carried water from the cave as I was cooking and boiling some water. It was a real pleasure to be able to shower one self with the warm water on our yard as the summer in Finland wasnt really showing its prettiest sides. In fact, I have hardly ever had such a nice bath;) There are some photos and maps below. Enjoy the spirit:) There will be more talk about the trip on Pasis pages too. PICTURES: Pasi doing the mens job …
» Read complete story (Main page only)

Ultimate Orienteering: Jukola 2009 – all the information you need
This weekend the annual Jukola will take place. Besides the Tiomila the biggest orienteering relay in the world. The 61st Jukola relay and the 32nd Venla relay will be organised in the province of Eastern Finland with the competition centre located in Raviradantie very close to the city centre of Mikkeli. What do you need to know for this weekend spending in front of the computer screen following one of the ……
World of O: JWOC 2009: Official training week started
World of O is planning to cover the JWOC with live blogs similar to NOC and Jukola. Now the official training week has started, and we are giving you a small preview of what is happening down in Italy now. Several of the national junior teams have arrived in Trentino, Italy to start preparing for the highlight of the year – the JWOC 2009 starting in less than a week at July 6th with the sprint distance. Official Training week: Timetable Below you find the timetable for the official training week for the Junior World Orienteering Championship 2009. Expect to find many of the training maps on omaps.worldofo.com the coming days – see some of the maps in the links at the bottom of this page. JWOC Programme Monday July 6th 15:00-18:20 CET Sprint Final (No Qual) Tuesday July 7th 10:00-16:45 CET Long Final (No Qual) Thursday July 9th 09:00-12:00 CET Middle Qual Friday July 10th 10:10-12:45 CET Middle A Final (B/C-Final earlier) Saturday July 11th 14:30-16_45 CET Relay See the complete programme here. Several teams arrived Several teams have already arrived in Italy – and some of the teams also have their own blogs – expect to find them on World of O from the coming weekend. The New Zealand JWOC Squad reports: – We encountered the other teams for the first time today, Russa, Japan, South Africa and Hong Kong were all out on the map training at the same time as us. We expect to see heaps more of the other countries as the week progresses, as Primiero isn't a very…
Minna Kauppi: Happy new year!
New year 2009 got started and the sky was full of rackets again. I watched them through our window as I spent the night at home having a little fever. Today the decision to stay home seems really wice as I was feeling so much better in the morning already that I took all our carpets out and hoovered too, so a clean start for the new year. Ive also done other wice decisions. I will not take part in our first training camp in Portugal. Even though I regretted it a little bit when taking Pasi to the train station, I know its for the best as m Plantari fascitis didnt enjoy the running trainings I did before Christmas. So, Ill just have to keep on cycling and skiing and enjoying the performancs of the others in tour de ski and in ski jumping! If I promised something for this new year, it could be that I would take care of my injuries before i even get them. Its been many months again without real running trainings and Im getting desperate. Anyway, I wont give up, so Ill just have to trust on the fact that I did IT last year too even though my injury was so bad. Ill just have to start running a bit later and enjoy the winter sports. I hope you all a great new year. Lets be good for each other and for ourselves as well!PICTURES: Vilma the christman elf Snowman is at home …
» Read complete story (Main page only)

Simone Niggli: Wellness statt Training…
F├╝r zwei Tage spannten wir im Schwarzwald in einem Wellness-Hotel aus. Diese Ablenkung tat Geist und Seele gut……
World of O: NOM Test Middle: Waaler Kaas and Hausken

Carl Waaler Kaas and Anne Margrethe Hausken took victories today – Swiss Simone Niggli and Daniel Hubmann where left far behind. In the mens class Waaler Kaas took a very clear victory – more than a minute ahead of Olav Lundanes – and with another minute down to Jonn Are Myhren. In the womens class, Hausken won before Kajsa Nilsson and Simone Niggli. Above you see the mens course for todays middle distance – a physically challenging course. Results will be available at the organizers website Below you see a webroute from one of the routechoice legs. Please add your comments to let others get the possibility to learn from the leg. Powered by WebRoute – WorldofO.com …
Ultimate Orienteering: Tiomila: second victory in a row for Kristiansand OK

The men's relay of Tiomila 2009 definitively offered some high suspense during its 9 hours 51 of length. The lead was taken alternatively by Helsingin Suunnistajat, S├ñvedalen AIK, OK Orion and IFK Orion during the night, until it was kept by Kristiandsand OK for the last two legs. The first half of the race saw the developping of a group of over a dozen of teams with very small time ……
Simone Niggli: Saisonstart mit Sieg und Nebel…

…
Anne Margrethe Hausken: Dumme dumme kuà
Kutt i kneet, piller og sofa….
Ïystein Kvaal Ïsterb°: Master of Technology
The last weeks have been quite busy with a lot of school work. Last week I finally delivered my master thesis, so now I am a Master of Technology after almost 9 years of studies at NTNU. Geomatics is the field I have been studying, and the subject of my master work was ôCorrelation analysis of real time GPS dataö. But I have also spent time on orienteering training and local competitions. Two weeks ago the Norwegian National Team had a Training Camp in Trondheim as preparation for WOC 2010. We also participated in the 3 days competition Trondheim Open organized by my club Wing OK. Fridays Sprint was held on a brand new map around RosenborgÆs football stadium Lerkendal. I thought my race went well, and I finished on the best time. But I was disqualified because I had punched a wrong control before my 7th control, and passed the 7th control on the map with a few meters without punching it. Jon Pedersen won the race. Results and splits On SaturdayÆs Middle distance I did a good race, except to the 3rd control where I lost almost 1 minute. My result was a 4th place, 39 seconds behind Anders Nordberg. Results and splits Even if I was disqualified in the Sprint I was able to run SundayÆs Chasing start. But I lost 3 minutes to the winning time of the sprint, and was starting as 14th runner, 2.34 behind Audun Weltzien. My race went well, and I climbed to a 5th place, 2.28 behind Francois Gonon. My only big mistake was to the 14th control, where I lost 1 minute on a bad route choi…
» Read complete story (Main page only)

Minna Kauppi: Holiday:)
Howdy As everythings going suberbly Im going to have a nice little summer holiday and spent my time enjoing the sun and the sunflowers next week. Heres everything interesting about last weekend. I was good;) Nows time to get the skin black……
» Read complete story (Main page only)

World of O: Norwegian NOC Tests Sprint: Andersen and Skarholt

Marianne Andersen and Anders Skarholt won the Norwegian NOC test race over the sprint distance held just outside Oslo today. Andersen was only 3 seconds ahead of Anne Margrethe Hausken – the two being more than 20 seconds ahead of Elise Egseth in third spot. In the mens class, Skarholt took a clear victory, 16 seconds ahead of Anders Nordberg and Carl Waaler Kaas in split second place. The NOC test races continue with middle distance Saturday and long distance Sunday. For the weekend, the Swiss national team with Simone Niggli and Daniel Hubmann will also participate in the races. Below you find a webroute from one of the most interesting route choices in the mens race in todays NOC test races – above you see the complete course for the men. Results men 1Skarholt,Anders S├Âdert├ñlje Nykvarn Orientering 13:59 + 00:00 2Nordberg,Anders Halden SK 14:15 + 00:16 2Kaas,Carl Waaler NTNUI 14:15 + 00:16 4Lundanes,Olav Halden SK 14:21 + 00:22 5Skjeset,Lars NTNUI 14:31 + 00:32 5├ÿsterb├©,├ÿystein Kvaal Wing OK Trondheim 14:31 + 00:32 7Tiltnes,Anders Tyrving, IL 14:36 + 00:37 8Karlsson,Mattias Halden SK 14:41 + 00:42 9Nilsen,Audun Bjerkreim Kristiansand OK 14:48 + 00:49 10Pedersen,Jon Halden SK 14:50 + 00:51 Results women 1Andersen,Marianne Konnerud IL 14:04 + 00:00 2Hausken,Anne Margrethe Halden SK 14:07 + 00:03 3Egseth,Elise Wing OK Trondheim 14:29 + 00:25 4Bagstevold,Heidi ├ÿstlid Kongsberg OL 14:52 + 00:48 5Nilsen,Betty Ann Bjerkreim Lillehammer OK 15:00 + 00:56 6Fasting,Mari NTN…
Martin Johansson: Mistake of the year

Mistake of the year Before todays longdistance I feelt confident after a good spring with god performances on a lot of trainings both technical and physical. Still I started a bit shaky with a mistake on the first controll but then it I went quite ok untill the 9th… The plan was to run quite strait and it felt like I had good controll half ways but then I had big problems […] …
Daniel Hubmann: Cross-SM Silber

Bei matschigen Verhältnissen wurden letzten Samstag in Welschenrohr die Cross Schweizermeisterschaften ausgetragen. Die OL-Läufer spielten dabei eine zentrale Rolle: Im Eliterennen der Herren wurden gleich die ersten fünf Ränge belegt. Ich selbst lief ein gutes Rennen und holte mit dem 2. Rang das Optimum heraus. …
World of O: WoO Fantasy World Cup: Set up your Team

Set up your own Team of Elite Runners, and follow them through this years World Cup, starting the following Tuesday June 9th. The WoO Fantasy World Cup is a 'for-fun' manager-type competition where you can set up a World Cup Team consisting of 10 runners (either men, women or a mix), and get points according to their performance. Disclaimer! This is a very experimental 'for-fun' service, and errors may (and will) occur. Only runners who have been competing in the World Cup/WOC/JWOC since 2006 may be included in your Team for now, and thus some runners who may be in the top in this years World Cup may not be added. Take it for what it is, and have fun with it! Testing will be done during the first World Cup round, and if things turn up stable, we might get up some prizes / sponsors for you over time… Rules Choose a Team consisting of 10 runners (you can choose arbitrary number of men/women). Points are calculated in the following way: For each World Cup race, your score is calculated as the World Cup points of the 10 runners in your team Bonus: In each World Cup race, you get a bonus of 50% of the points for the runner who is on the top of your team-list. Another 25% bonus for the runner on second place on your team-list, and yet another 10% bonus for the runner who is number three on your team-list Your 7 best total sums of the 9 World Cup races count in the total figure You may drag as many runners over to your team in the right column as you…
World of O: Still Scary in Fantasy World Cup

Thierry Gueorgiou and Helena Jansson got a DNF and DNS respectively in World Cup race number 4 of the season at O-festivalen in Oslo, Norway. Thus many managers lost two of the runners in their team, and thus only had a team of 8 runners. Manager Magne D├ªhlie with the D├ªhlie Team did not have Gueorgiou in his team – instead he had both winners Minna Kauppi (picture, right) and Martin Johansson (picture, left) in his team – and thus took the victory for World Cup race number four with a total of 640 points. In the overall Fantasy World Cup, the Scary Team increased its lead to 19 points – with Bushmen in second spot. Jansson dropped the race due to knee problems, whereas Gueorgiou quit the race at the 21st control as can be seen on the GPSseuranta Tracking from the event. The World Cup – and therefore also the Fantasy World Cup – now takes a break until the World Orienteering Championships in Hungary in August. The next three World Cup races are the WOC Middle distance on August 19th, the WOC sprint distance on August 20th and the Long distance on August 23rd. D├ªhlie Team – Best in World Cup race 4 The D├ªhli Team with manager Magne D├ªhli won the 4th round of the Fantasy World Cup with the following team: 1. Minna Kauppi – 150.00 2. Marianne Andersen – 100.00 3. Daniel Hubmann – 44.00 4. Emil Wingstedt – 60.00 5. Helena Jansson – 0.00 6. Carl Waaler Kaas – 45.00 7. Simone Niggli – 60.00 8. Martin Johansson – 100.00 9. Peter Öberg – 5…
Minna Kauppi: Fair, forest, football and food (and some advice fot those with the same injury…)
Ciao The two first days of our trip in Milan went mostly representing orienteering in the fair of Milan as Finnish o-federation and Puglia region made sponsorship contract. On saturday, we also had time to make a longer o-training near our hotel. It was so nice to run in the woods where was no snow. (The map can be found below) After the work, we had two days for our selves in Milan. On Sunday we ran a long training along the streets of Milan while the city was still sleeping. In the afternoon, we enjoyed the football on San Siro even though the best of the best werent playing. It was also nice to have the delicious dinner in the evening. However, I didnt shop too much this time, which is quite untypical;) Today, I made this combined running and strength training with Jyvõskylõ folks which I havent been able to do for a while. But now my foot is a lot better so it was finally okay to do something else too. Because many of you have contacted me during this winter I decide to write about the plantari fascitis once more. This time Ill just summarize shortly what has helped me and what hasnt just for those of you who have the same problem or are otherwice interested. So, during the first three months i minimized running and stopped it totally for a month. I also took painkillers and a shot of cortizone as well. I used this streching shoe during the nights and sometimes high heels during the days, but nothing seemed to help. The taping I had at first was under my foot but wasnt r…
» Read complete story (Main page only)

Minna Kauppi: Hasta la vista, pasta!
After a training period in Italys beautiful Gargano and Fiuggi we landed back to the snowy but sunny Finland. The conditions were great and I really enjoyed the warm and sunny days and great pasta meals. (Even though, Ill maybe cook some potatoes and rice for a while now that Im home;)) Running trainings went quite well even though the running in the woods was somewhat weird and hard for me after such a long brake and my mucles became tired quite easily. However, the quality of my orienteering was even worse. I performed well in one training only and it was the bushiest terrain Ive ever been to. Maybe the pain heleped me to concentrate better, who knows…Now, my project is to even try to make some mental trainings in order to get some sense to my orienteering. I saw that other runners have already put some maps on their pages, so I quess I dont have to bother. Ill save you from laughing this time. Instead, there are some nice pics. Tomorrow, Ill on my way again as my cousins gonna get married. The season start will happen on our WOC-camp in Hungary in two weeks. PICTURES: Rodi Garganico in the sun set Training in Foresta Umbra Running technique training Fiuggi Tired trainers …
» Read complete story (Main page only)

Baptiste Rollier: Good training

After almost 4 weeks in South Africa during January with very good training (see following video) the landing in Norway was quite tough. It took some days to get use to the cold, the clouds and the working hours. But after this adaptation period I was ready to train hard again.The last 10 days of training went really well and I ran 320km in 15 days with 15% high intensity (75% of running). My body was able to recover fast between the sessions and I could keep a good quality all the time.At the end of last week some snow came which made orienteering training a little bit difficult even in costal terrain. But we had one challenging session before which I could use to improve my technical skills.Now Im in Portugal for a 2 weeks training camp. The first week will be with KOK in Evora where the Swiss Team is coming on Friday. Then I will stay with them and we will visit costal terrain near Nazare. Im really looking forward to this camp and to start the competition season with the Portugal O Meeting the coming week-end….
Mårten Boström: An Athlete`s Rollercoaster

I returned to the thrown by winning the indoor 5000m Big Sky Championships again two weeks ago after having done it my freshman year at NAU, back in 2006. As a team captain for the distance squad I had told my teammates earlier in the week that the longer the distance the worse the other teams coming up to altitude will feel. We proved it by winning the team title by 184 vs. 86 points for Weber State! The distance crew did and incredible sweep of the top5 spots in the 5000m and by placing 1-3-4-5-6 in the 3000m. It was great to be a part of this team! My 5000m win was rather eventful itself. I settled in the pack early on and didnÆt take the lead until the fourth kilometer as we weÆre moving at a pace which we who were used to the altitude could handle without lactic buildup. When I took the lead I sped up by a couple seconds each lap to gap the rest of the field by 40m by the end of the last lap. When realizing I was going to win I pumped up the fantastic crowd a little more by crossing the finish line in a summersault. Following that action I got a yellow card from the meetÆs head refereeà did not know they are given out in track and did not know doing a summersault was forbidden in the rulebook. I got to keep my medal and I am still invincible over 5000m in Flagstaff! ThereÆs a saying that an athlete doesnÆt see a healthy day. I have been fortuned enough to avoid big injuries during most of my career, but I still now itÆs important to stay positive throughout the ba…
» Read complete story (Main page only)

Ines Brodmann: 10 scheeni Däg in Portugal!

Nach ein paar langen Wintermonaten und den überstandenen Prüfungen für mein Masterstudium, stand endlich das erste Trainingslager im Süden auf dem Programm. Es ging nach Portugal! Die ersten Tage trainierten wir im Landesinneren (Evora), bis es dann weiter an die Küste ging. …
World of O: Two new Forerunner GPS watches announced

Two new Forerunner GPS watches have been announced today – the Forerunner 310XT and Forerunner 405CX (ref. article about new QuickRoute version 2.3). For orienteers, there will probably not be a big advantage in choosing one of these models over the current Forerunner 305 or Forerunner 405 models. The main advantage might be for women or other people with small wrists for which the Forerunner 405 was not very comfortable – as the 405CX comes with two additional form-fitting bands to accommodate small or large wrists. Also, the 310XT is smaller than the 305, has longer battery life, and includes the wireless ANT+ technology. See press releases embedded below – or go to www.garmin.blogs.com. Garmin┬« Makes Every Calorie Count with New Forerunner┬« 405CX OLATHE, Kan./April 2, 2009/Business Wire ÔÇö Garmin International Inc., a unit of Garmin Ltd. (NASDAQ: GRMN), the global leader in satellite navigation, today announced the Forerunner 405CX ÔÇô the latest in GarminÔÇÖs popular line of GPS-enabled fitness devices, adding increased accuracy in heart rate-based calorie computation and improved comfort to the Forerunner 405 model that took the fitness world by storm. The Forerunner 405CX was announced in preparation for world-class marathons in Paris and Boston, where it will be on display at Garmin booths in each location. ÔÇ£As todayÔÇÖs runners evolve, so must their technology. Once again Garmin leads the way with our smartest Forerunner yet,ÔÇØ said Dan Bartel, GarminÔÇÖs vice…
World of O: Webroute JWOC Preperation 1

Today we present a long, steep Webroute from one of the training maps for JWOC 2009 in northern Italy. The map was found at the blog of the New Zealand Junior Squad – an article which also includes a discussion about the terrain. As alway: Try to make a quick decision – and please add a comment to make your route more interesting for other readers! Powered by WebRoute – WorldofO.com Got another interesting leg for a Webroute which could be interesting for the readers of World of O? Send an email to Jan@Kocbach.net with the leg. …
Fabien Pasquasy: Too fast for my technical skillsà

Last two weeks I found myself running too fast for my orienteering technique. Well, itÆs probably a wrong way of thinking and analysis. ItÆs more like a wrong mental approach and attitude before and during the race. Improve my routine technique in high speed will be my goal next weeks. I had a first notice 10 days ago when I ran 2Æ30ö faster (35Æ10ö) in an 10.8 km cross country race compare to last year time (in similar weather and ground condition -> very wet with marshes, muddy, rocky in slopes and quite hilly with +225m uphill). A race where I finally finished second being beaten in the sprint final by a training mate (little videos here). I had a confirmation of that problem last Sunday in Belgian Middle distance champs where once again I couldnÆt reduce the speed near the controls making a lot of hesitations and losing time in a really fast terrain. I usually set my goals before the race but my main problem is to apply it during the race. I will try to work on it next 18 days where IÆll run 4 Sprints, 3 Middle, 1 Long and 1 Relay competitions. IÆll travel first in Alsace – France (WOC / WCup selections races with Sprint, Middle and Long test run) then in South France (Club relay champs with Sprint and Middle in prologue) and finally in East Belgium (regional Sprint and Middle champs). Map and results û Belgian Middle Champs …
» Read complete story (Main page only)

World of O: Bergmann, Bobach and Hubmann routechoice JWOC Long

… and also routechoice of the three best women from the JWOC Long distance are now available. Above you see the top three womens routechoice for two decisive controls. The blue line is* Jenny L├Ânnkvist – who looses 35 seconds to Marika Teini (purple) to the 3rd control and another 1:30 to the 4th control. Bobach (red) does not have a clean race for these two controls, but still takes all of her winning margin to L├Ânnkvist in these two controls. * Note! In the map below, based on the split times L├Ânnkvist and Teini's routes seem to be switched in the version which is available when writing this article. 1 Bobach Ida DEN 0.54.12 2:08 6:30 2:06 8:18 2:48 1:46 3:42 1:00 7:58 2:22 0:56 2:52 1:31 2 L├Ânnkvist Jenny SWE 0.55.33 2:29 6:31 2:52 8:33 2:39 2:00 4:52 1:23 6:54 2:35 0:49 2:19 1:36 3 Teini Marika FIN 0.56.28 2:08 8:02 1:52 7:02 2:17 2:04 3:50 1:16 9:04 2:43 0:56 2:10 1:26 Maps with routechoice Click the maps below to see full maps with routechoice. Official results with split times are available here. [Map women – Map men] …
Daniel Hubmann: Reduziertes Programm

Dieses Wochenende traf sich das Nationalkader zum ersten Kaderzusammenzug des Jahres in Zürich. Da mein Knie noch nicht ganz so belastbar ist wie gewünscht, musste ich am Kazu, sowie am Effretiker OL am Sonntag, welcher zum neu lancierten [ECHT BIO.]-OL-Grand Prix zählte, ein angepasstes Programm absolvieren. …
Pasi Ikonen: Three Weeks` Program (Portugal)
Wont work in real life (the whole story only in finnish at the moment). Check out the photos and maps from Team Finlands TC in Portugal on the training pages. As usual, the Portuguese terrain was very nice to run and the maps were interesting to navigate with. The most recent weeks have also been added to the diary. …
» Read complete story (Main page only)

Minna Kauppi: Towards sun
I took my huge luggage and turned our car towards South last week. First, I went to meet the folks in Soneras team Next generation in Vierumõki sports center. Before the start I also tried to test my thresholds on track but unfortunately my sports watch refused to work. On the other hand, it was about time to make some 1000m s on track as the last time was over a year ago.On Saturday we also went to watch World cup in Salpausselkõ Sunday was a sunny day, so I was just forced to make a longer skiing session on the lake Vesijõrvi in Asikkala with my father and Ani. Before finally getting to the destination Gargano in Italy, Ill have some more interviews and presentations in Finland. Its just wonderful to get out of the snow as I havent been on an o-camp this winter. I assume that my legs find the harder ground better too as theres been so much snow on the roads that even though you wear Sarvas its not helping too much. So the sun is waiting and I also took my bikinis with me…well maybe thats exaggeration B)PICTURES: My father and Ani enjoying the weather Skiing on the lake Vesijõrvi …
» Read complete story (Main page only)

Ultimate Orienteering: JWOC 2009: what should you know?

The Junior World Orienteering Championships 2009 are starting in 4 days. How many countries are represented? From which stone are made the Dolomites? Was the Trentino region always part of Italy during the History? To make sure you know everything – and even a bit more – right on time, let's explorate the JWOC world through the letters of its host town: Primiero… P as… Program The JWOC 2009 will last from ……
Minna Kauppi: Right direction
After last times what ifs it was time to prove that I can do my orienteering well enough to be satisfied and not to give the usual bull shit after the competitions. First, we had the selection races in sprint and middle and in the weekend I also ran the FC in extra long. Evrything didnt just go according to my plans. I had difficulties with my attitude in the sprint and I wasnt feeling like competing at all. So I was beaten by myslef and others too. This wasnt really what I was supposed to do. In the middle I decided to take revanch of my self and even though we had managed to get some kind of stomache flu and I was feeling quite bad before the start I decided to just orienteer well. So, surprise, surprise, I made a nice competition and even my legs were working quite well even though I almost puked after and before the race. Here are the results and heres the route. The stomache flu made just a short visit in our home so I was able to take part in the extra long on Sunday. The gafflings were so big that I orienteered all by my self the entire course. It was a nice competitions for me even though I had to work with my physics quite a lot already from the beginning. Routes can be found here and the result are here. Today, Im supposed to speed to sprints in the evening. My bodys still a little bit tired after Sundays race, but maybe Ill take it a bit easier then. Tomorrow, Ill spend all my day arranging o-training for my club. Hopefully Im able to keep this right direction w…
» Read complete story (Main page only)

Minna Kauppi: The Finnish O-league 1
I kicked off the Finnish o-season in the first o-league event in Paimio, just like so many times before. The sun was smiling and wind was blowing as I hunted for the flags in this detailed control taking race. Click for the map and gps routes here. The meaning, of course, was to make a smooth and speedy competition but actually I was spinning around the controls like a bee around the flowers. However, I was able to take the victory home with a rather small marginal. Check the results and splits in Siljarastit:tulokset ja võliajat.Luckyly, the situation is quite different from what it was last year as then I wasnt really able to take the seconds back in the running parts at all. At the moment, I could actually use break more often… Anyway, it was nice to meet o-folks again after the winter brake. Next time I could still try to concetrate on my competition a bit more and leave the spinning and chatting for the after speculations;) And if the wheather stays like this and smelts the rest of the snow Ill be able to make some o-trainings at home too and the itll hopefully be smooth and easy in the next competitions. Today I went to do some modeling for Voglia and I was glad that I didnt get too many scratches in the competition yesterday;) Tomorrow its time to kick some ass again and in the weekend well have the first long distance in Nõrpi÷. …
» Read complete story (Main page only)

Simone Niggli: Happy New Year! Sch├Ânes Neues Jahr! Bonne Ann├®e! Felice Anno Nuovo! Gott Nytt ├àr! Hyv├ñ├ñ Uutta Vuotta!

…
Daniel Hubmann: Weltcup Norwegen: 8. und 6. Rang

Dieses Wochenende kämpfte ich im anspruchsvollen Gelände ausserhalb von Oslo um weitere Weltcuppunkte. Die Ränge 8 und 6 waren in Ordnung, jedoch kam dabei nicht die absolute Zufriedenheit auf. Auch weil einiges mehr dringelegen wäre… …
World of O: Webroute Jukola Prep 1: What would you choose?
The Jukola relay is one of the most important goals for the season for many clubs – and many have already started their preparations. If you haven't started yourself – start today by considering this Webroute from the Jukola relay 2000. This is the first control for the first leg in Jukola 2000. The complete map can be found here on the Jukola.com website where you can find maps from all previous Jukola relays. Powered by WebRoute – WorldofO.com Got another interesting leg for a Webroute which could be interesting for the readers of World of O? Send an email to Jan@Kocbach.net with the leg. …
Anne Margrethe Hausken: Tiomila victory
WOW! Thank you Celine, Vendula, Ida, Kajsa and the rest of Halden SK! …
OPN.no: J├Ârgen M├Ñrtensson trente brutalt
– Det har v├ªrt sagt at jeg hadde spesielt talent og hadde v├ªrt heldig med genene. Det tviler jeg p├Ñ. Men jeg var venstrehendt, var f├©dt sent p├Ñ ├Ñret og var liten av vekst. Derfor var det bare en ting ├Ñ gj├©re ÔÇô ├Ñ kjempe, forteller den svenske verdensmesteren J├Ârgen M├Ñrtensson….
Katri Lindeqvist: Ramsau, …, Val di Fiemme

Sun and sports – nicht schlecht!In the middle of the finnish dark winter me with the family couldnt resist to travel towards the light and Alps again. This year it was a new destination for all of us: Ramsau am Dachstein, which is wellknown skiers trainingcentre. The weather was favourable so besides enjoyable skiingkilmetres and wonderfull alpine and cc-skiing sportevent experiences we got little brown to the nose and cheek :). …
» Read complete story (Main page only)